Trans Girlfriend VR masturbation by Paty Cameron

Trans Girlfriend VR masturbation starring by Paty Cameron.
You take very seriously reading every day. You don't care about the genre or the synopsis; there's always something to learn in books. From botanica in Portugal to finding the G spot. You can say you are quite miscellaneous in this sense. Luckily for you, from all the things that could excite your girlfriend, Paty Cameron, watching you reading a book is right what makes her feel desperately want to start a new adventure in VR Trans Porn.
You heard about sapiosexuals and knew that your passion for Capote and Hemingway was the first thing about you that got Paty's attention. Even though you usually do the same, she can't help but start masturbating when she sees you with a book in your hands.
From all the experiences you've lived and, of course, read on VirtualRealTrans, you already know that when Paty Cameron starts giving you a blowjob and sits by your side to feel your cock in cowgirl and reverse cowgirl positions, is time to finish your reading break.
You can never underestimate the power of a good book and a cumshot in your girflriend's mouth after a blowjob.
Trans Girlfriend VR masturbation scene with Paty Cameron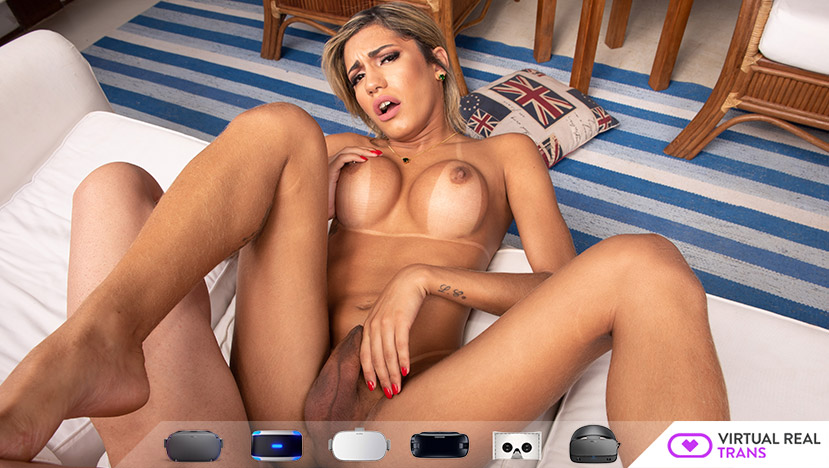 Because we want to make VR Trans Porn videos for your delight. Then join to our awesome Trans Girlfriend VR masturbation website. Available for your Oculus Go, Oculus Rift, Gear VR, PSVR, HTC Vive or any other VR smartphone device.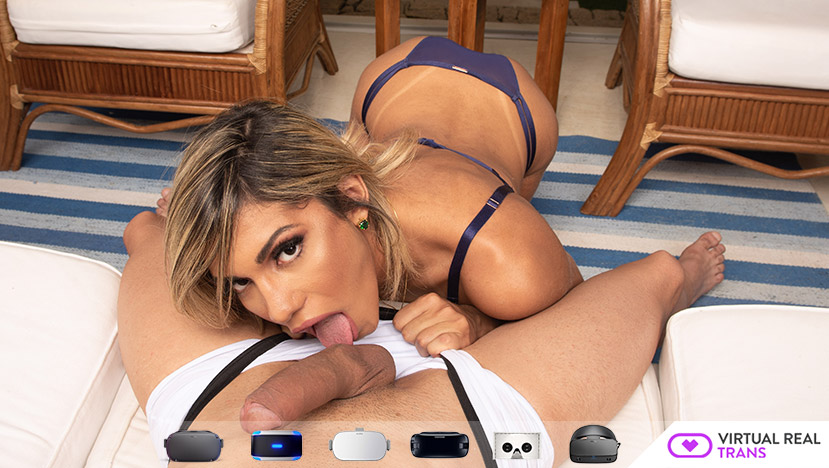 Then join us NOW to watch more Trans Girlfriend VR masturbation service videos! REAL SEX in your Virtual Reality Headset! Oculus Rift S, Oculus Quest, Gear VR, Smartphone Cardboard, HTC Vive, Daydream VR, Mi VR, PSVR…). So have a great time with our latest production for VirtualRealTrans "Caught by surprise".
Please don't forget to tell us all your requests and comments! There are very important to us to keep on improving.
Finally discover our different VR XXX websites: VirtualRealPorn, VirtualRealPassion, VirtualRealAmateur, VirtualRealGay the latest  Japanese VR site VirtualRealJapan and the VR Porn game: VRLove