Hot Couch Sex with Tennis Player in VR Trans

Hot Couch Sex with Tennis Player in VR Trans with Victoria Prado and Victor Hugo
Victoria Prado takes out her frustrations from losing a tennis match with your help.
While lazily scrolling through porn videos, your close friend Victoria Prado walks in frustrated about her tennis match and wants your full attention. The complaints get stopped short once the fit brunette notices your half nakedness, clad in only a towel to cover your modesty but not the growing hardness underneath. Putting aside your phone, Victoria whispers how you can help her feel better, rubbing your member before kneeling and taking it into her mouth. She gives you a gratifying blowjob, taking her time to worship your length while being turned on by her own ministrations.
Finally losing patience, Victoria turns around, lifts her skirt to entice you with her natural ass, before sliding onto your tool and riding you in reverse cowgirl. The tattooed hottie lets out all her frustrations as she bounces on your lap, but you take matters into your own hands and pound her round ass in doggy then missionary. Victoria takes a turn as the top after making you lay down, passionately shagging you before putting you back inside her when she's close to cumming. You help her reach the peak with an intense handjob, delighting in the view of her coming undone.
Watch more satisfying anal videos at VirtualRealTrans
Hot Couch Sex with Tennis Player in VR Trans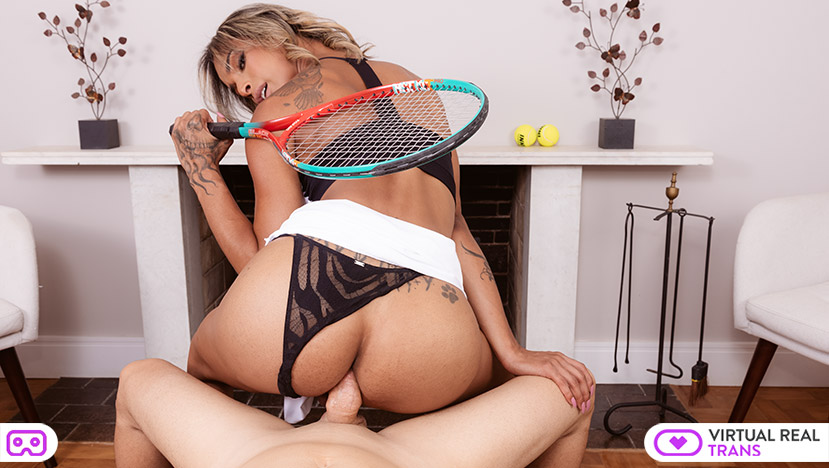 Because we want to make VR Trans Porn videos for your delight. Then join to our awesome Hot Couch Sex with Tennis Player in VR Trans website. Available for your Oculus Go, Oculus Rift, Gear VR, PSVR, HTC Vive or any other VR smartphone device.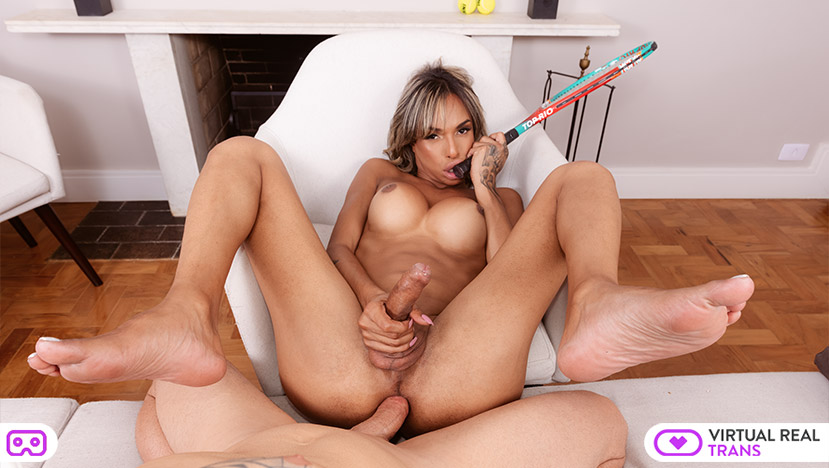 Then join us NOW to watch more Hot Couch Sex with Tennis Player in VR Trans service videos! REAL SEX in your Virtual Reality Headset! Oculus Rift S, Oculus Quest, Gear VR, Smartphone Cardboard, HTC Vive, Daydream VR, Mi VR, PSVR…). So have a great time with our latest production for VirtualRealTrans "Tennis Match".
Please don't forget to tell us all your requests and comments! There are very important to us to keep on improving.
Finally discover our different VR XXX websites: VirtualRealPorn, VirtualRealPassion, VirtualRealAmateur, VirtualRealGay the latest  Japanese VR site VirtualRealJapan and the VR Porn game: VRLove