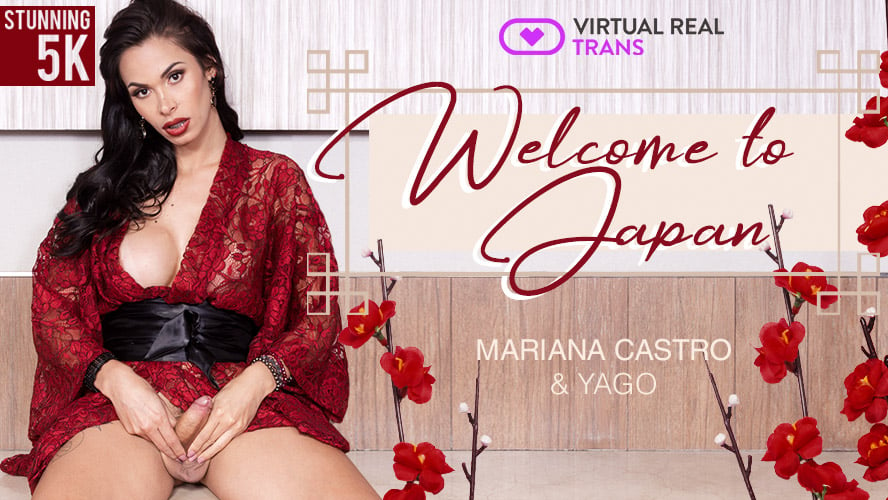 Welcome to Japan with Sexy transsexual Mariana Castro
Welcome to Japan with Sexy transsexual Mariana Castro will blow your mind in your VR headset.
We know you've always wanted to visit Japan and we can't blame you. Its food, culture, clothing and its technology in particular, are just some of the things which draw the attention in this country in Asia. On this new virtual reality experience, you are about to find out that you are really in need of a good bath. After this journey in virtual porn, and your adventure in the tub. You both feel like having a nap.
She wants to help you to relax and get your strength back playing with your penis. We don't know if it's the memory of your penis in her mouth or the sexy kimono she's wearing. But well gifted Brazilian wants to keep on sightseeing in this oriental country. Touching every inch of your penis until you cum all over her boobs and she cums on your chest.
Without a doubt, Japan is a place you won't be able to forget, let alone stop experiencing it on VirtualRealTrans. This awesome shemale that will make you have a great time like you were already there. Enjoy her rounded boobs and her penetrating gaze that maybe could not make you forget about the fatigue of the day but you won't desire anything but fuck her.
You can watch this gorgeus VR 3D trans scene with binaural sound in amazing 5K if you have an Oculus Rift, HTC Vive or Windows Mixed Reality! You can also enjoy this awesome scene in 4K 180º FOV for Oculus Go, Smartphone Cardboard, Samsung Gear VR and PSVR. Don't forget our awesome Binaural Sound and live the best immersive experience in VR!
Welcome to japan with Sexy transsexual Mariana Castro
Help us to create more for you, select quarter or annual option in the registry! Sign up NOW and ENJOY our awesome VR porn videos! REAL SEX in your Virtual Reality Headset! (Oculus Rift, Oculus Go, Samsung Gear VR, Google Cardboard, PSVR, HTC Vive…) VirtualRealTrans's "Welcome to Japan". Click here!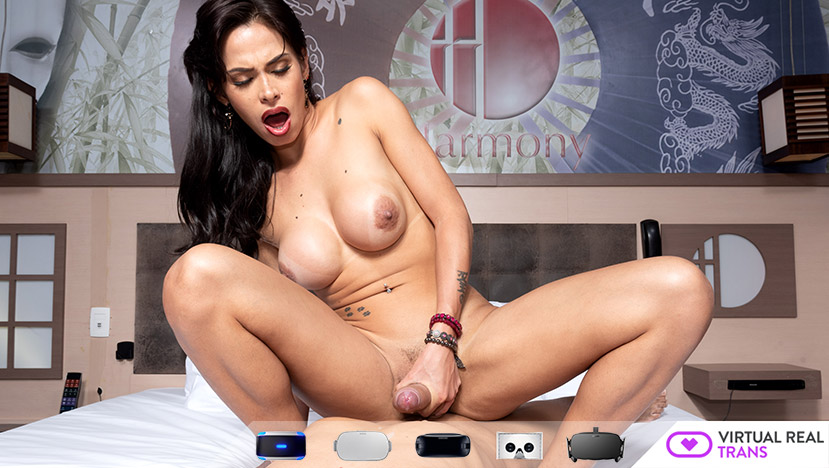 Please don't forget to send us all your requests and suggestions!
Enjoy!
Come on and have a great time with the rest of our different websites inside our VR Porn network like VirtualRealPorn, VirtualRealPassion, VirtualRealAmateur, VirtualRealGay our latest site VirtualRealJapan and our VR Porn game: VRLove