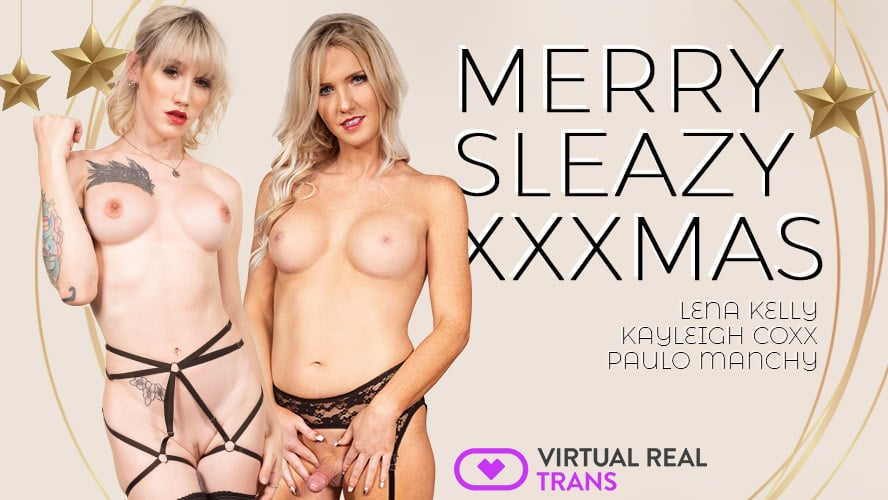 VR Trans threesome with hot blondes
VR Trans threesome with hot blondes at this new shemale VR XXX christmas scene.
We're pretty sure you were afraid of being on Santa's naughty list when you were a child, that's why you've grown up being a good boy. However, when you celebrate Christmas with US transsexuals Lena Kelly and Kayleigh Coxx, things change a bit. Since you've behaved for such a long time, this year you want to do something a little wilder, like these well gifted ladies are when they use the dildos you bought them for masturbating their hard asses.
Unlike you, they have been veeery naughty, but they will clean their karma being really good with you… and your penis.
So, how can they start being good girls? Maybe having a vr threesome. Yes, that will help for sure.
However things aren't learnt overnight, so you, being good all these long years, won't have any problem in practicing with them. For example, showing them how satisfying is giving a vr blowjob or, even better, how important is enjoying a shag during Christmas doing missionary and cowgirl position.
These Christmas will be different… or at least whiter after your vr cum over Lena Kelly.
VR Trans threesome with hot blondes Lena Kelly and Kayleigh Coxx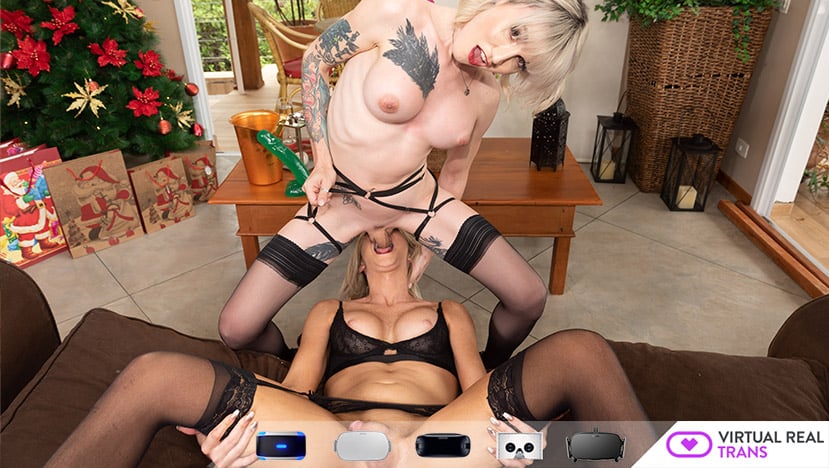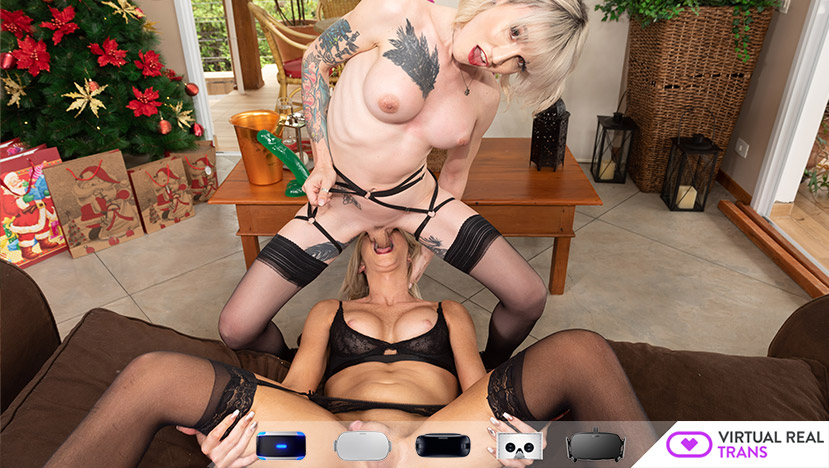 So we want to make new blonde VR Trans threesome videos for your delight. A lot of new scenes with more hot VR Brazilian trans models in many different situations. Because we want to make your sexual VR Trans threesome wet dreams come true. Available for your Oculus Go, Oculus Rift, Samsung Gear VR, PSVR, HTC Vive or VR smartphone headset.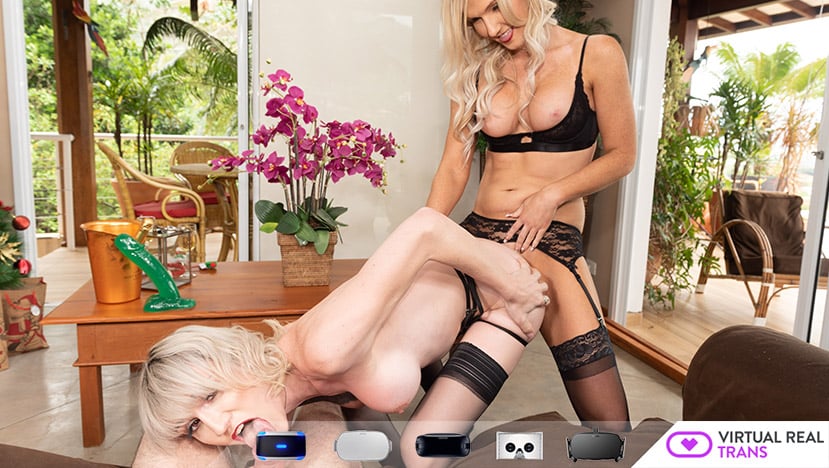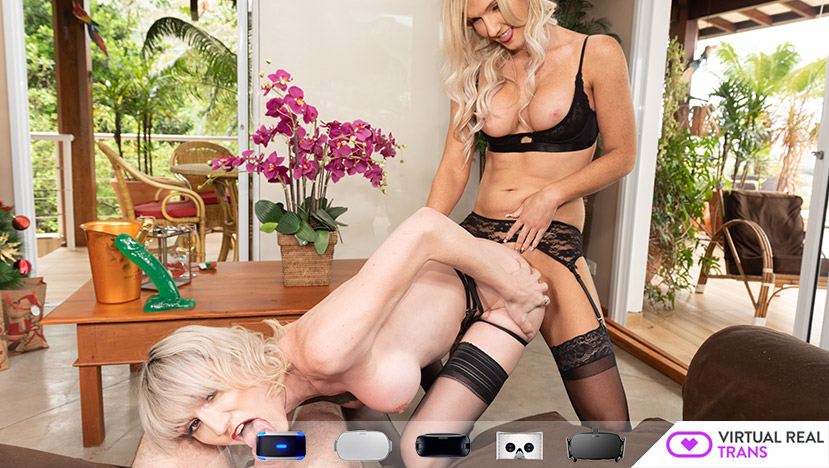 So help us to keep on creating new VR Trans threesome scenes for you! Then select quarter or annual option in the registry! Sign up NOW and ENJOY our more VR Trans threesome videos! REAL SEX in your Virtual Reality Headset! Oculus Go, Oculus Rift, Samsung Gear VR, Smartphone Cardboard, HTC Vive, Google Daydream VR, PSVR…). Have a great time with VirtualRealTrans' "Merry sleazy xxxmas". Click here!
Please don't forget to tell us all your requests and comments!
Finally we recommend you to take a look to our different VR XXX websites: VirtualRealPorn, VirtualRealPassion, VirtualRealAmateur, VirtualRealGay our latest site VirtualRealJapan and the awesome VR Porn game: VRLove