VR Trans dildo masturbation with Yasmin
VR Trans dildo masturbation with Yasmin!
Nobody's gonna judge you for staying in bed when it's just 10ºC outside and your heating is full on. Actually, if you decide to take off your pants, start touching yourself under the sheets, turn your Oculus Quest on and enjoy Yasmin's debut, that will be the best plan you could have chosen today in VR Trans Porn.
We all have had a lazy day when we didn't want to do fuck all. Those moments are the perfect excuse to get ahead on your masturbations and get on VirtualRealTrans to warm you up.
If, by chance, you see an advert where this Brazilian is doing her first webcam show, then it's a double cumming for everyone.
As soon as you see her touching her penis while doing a striptease, you can't help but cumming with emotion, but in this kind of show in virtual reality sex, best thing is to wait till the end. Or until Yasmin gets a dildo and starts masturbating her hard ass.
VR Trans dildo masturbation with Yasmin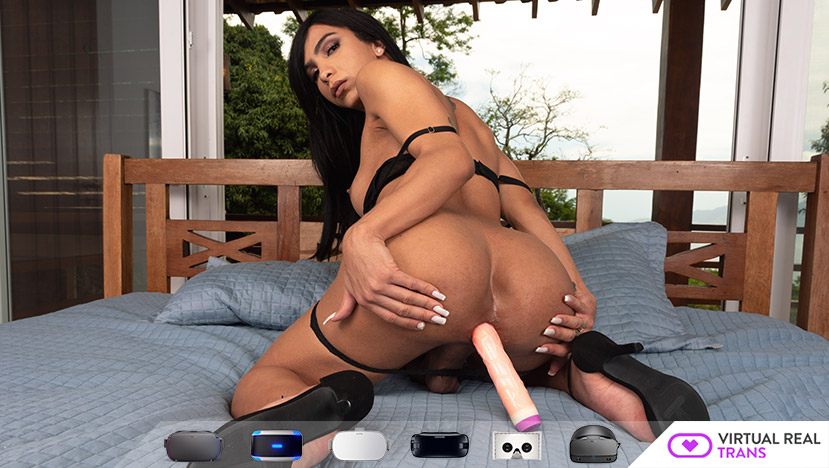 Because we want to make VR Trans Porn videos for your delight. Then join to our awesome Tranny 3D VR videos website. Available for your Oculus Go, Oculus Rift, Gear VR, PSVR, HTC Vive or any other VR smartphone device.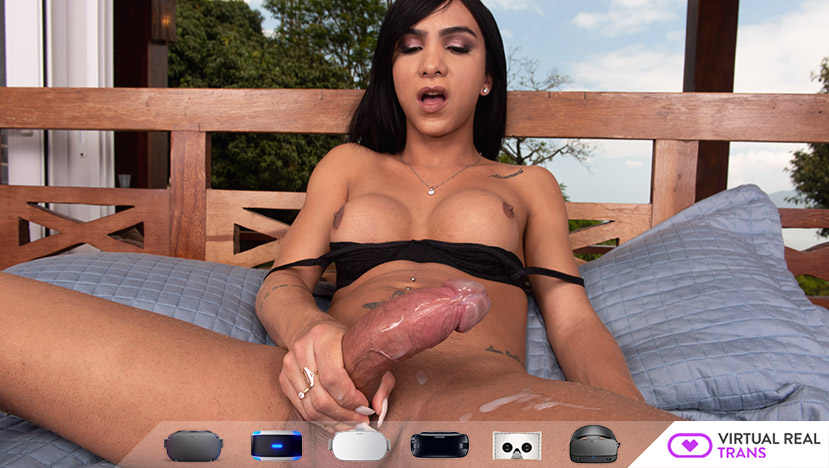 Then join us NOW to watch more Shemale VR brazilian sex service videos! REAL SEX in your Virtual Reality Headset! Oculus Rift S, Oculus Quest, Gear VR, Smartphone Cardboard, HTC Vive, Daydream VR, Mi VR, PSVR…). So have a great time with our latest production for VirtualRealTrans "Turn me on".
Please don't forget to tell us all your requests and comments! There are very important to us to keep on improving.
Finally discover our different VR XXX websites: VirtualRealPorn, VirtualRealPassion, VirtualRealAmateur, VirtualRealGay the latest  Japanese VR site VirtualRealJapan and the VR Porn game: VRLove