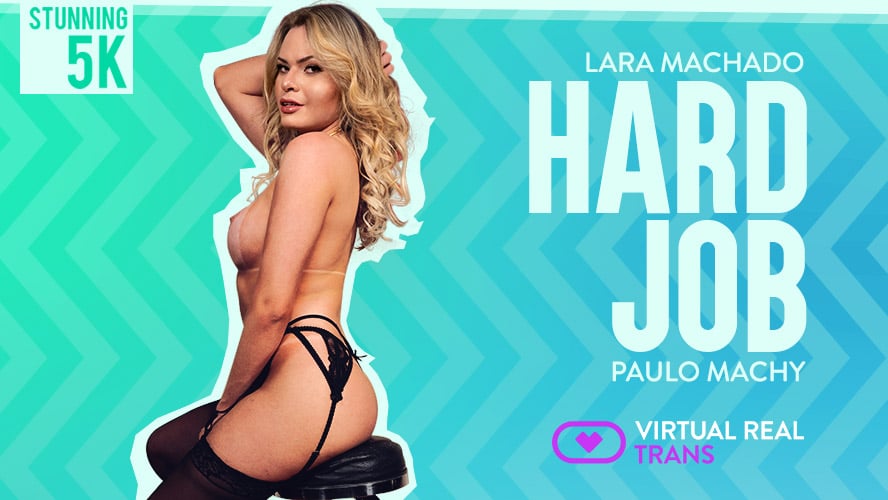 VR Blonde Trans titjob featuring Lara Machado!
Here we have a new VR Blonde Trans experience!
It may be true what all scientists say about the consequences of working long extra hours, but, in vr trans porn world, when your friend is well gifted Lara Machado, you won't mind grabbing your Oculus Go and working the weekend to catch up on work. Especially when the project is about a titjob, and fucking her ass in cowgirl and reverse cowgirl.
You wouldn't probably have thought doing this in your free time, but when this sexy Amazonian is sitting on the couch at your place, so close to you, the subject of the draft you have to do will change into "taking all your clothes off and letting Lara Machado give you a titjob and a blowjob".
In this virtual real trans porn project is important to go through every point and that means: cowgirl, reverse cowgirl and a handjob.
Work effort pays off, and in virtualrealtrans, rewards come with cumshots on Lara Machado's boobs.
VR Blonde Trans titjob featuring Lara Machado!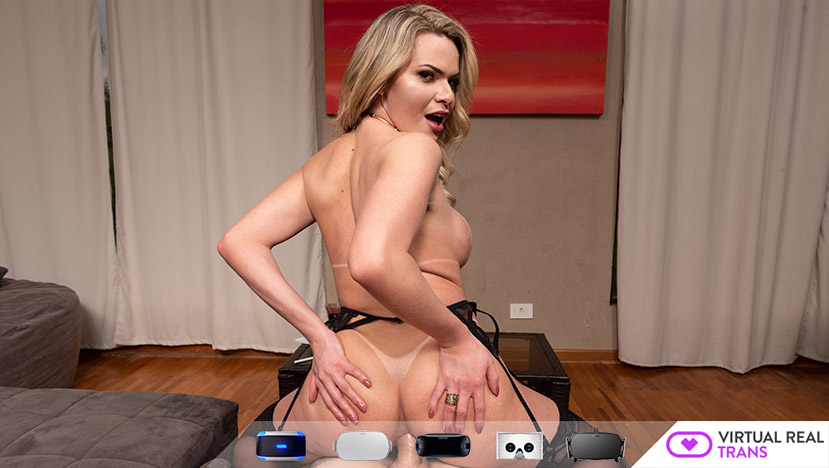 We are glad to keep creating new VR Blonde trans porn videos for you. A lot of new scenes with more hot VR blonde trans porn models in many different situations. Everything to make your sexual Trans wet dreams come true. Available for your Oculus Go, Oculus Rift, Samsung Gear VR, PSVR, HTC Vive or VR smartphone headset.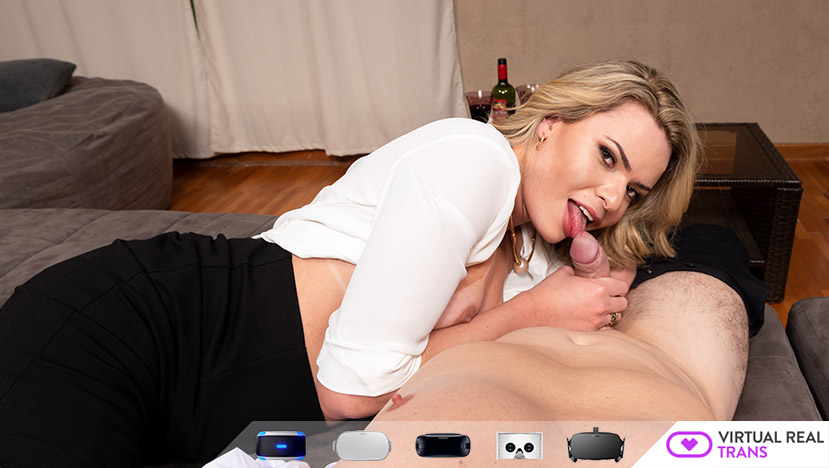 So help us to keep creatingmore virtual reality adult VR Blonde Trans Porn fantasies for you! Select quarter or annual option in the registry! Sign up NOW and ENJOY our amazing VR Trans porn blonde scenes! REAL SEX in your Virtual Reality Headset! Oculus Go, Oculus Rift, Samsung Gear VR, Smartphone Cardboard, HTC Vive, Google Daydream VR, PSVR…). VirtualRealTrans' "Hard job". Click here!
Please don't forget to tell us all your requests and comments!
Enjoy!
Finally you can check our VR Porn network with lots of different VR fantasies: VirtualRealPorn, VirtualRealPassion, VirtualRealAmateur, VirtualRealGay our latest site VirtualRealJapan and the amazing VR Porn game: VRLove