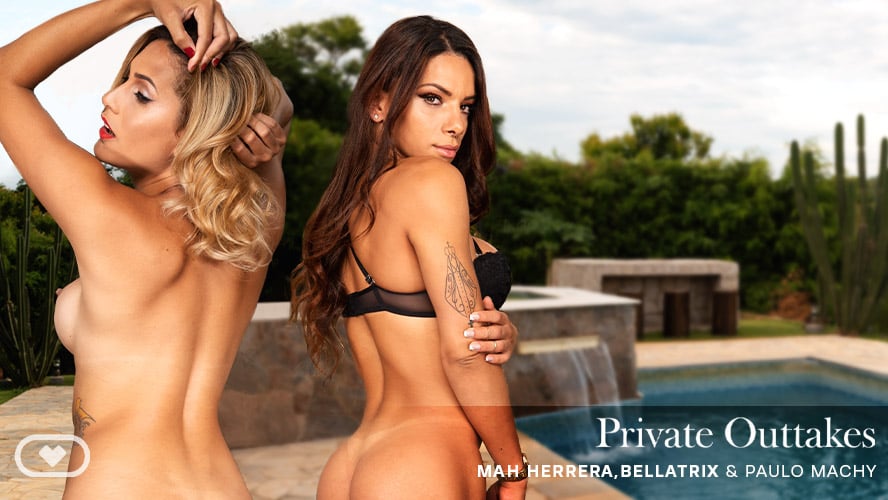 Trans VR shooting with Marcelle and Bellatrix
Trans VR shooting starring by Marcelle Herrera and Bellatrix!
You've heard your friends complaining about their jobs thousands of times. For you, working on VirtualRealTrans with Marcelle Herrera shooting commercials hasn't bring any kind of annoyance. However, this time, the shooting will be longer than usual; the way your colleague will use to motivate Bellatrix to do the scene will make you remember the reason why you started working in VR Trans Porn.
If there's something you've learnt throughout the years, is that lots of takes are necessary if you want to make it to the top. That's why it's normal if Bellatrix gets a bit frustrated after several attempts because she can't remember her lines. Something that you really like about the Dream Team you have with Marcelle, is that she always knows how to comfort and motivate someone: with a blowjob and a handjob.
The secret to succeed in VR xxx doesn't lie on the perfect scene, but how much you can enjoy doing cowgirl and missionary positions; and you only need a good threesome and your Oculus Rift for that.
Trans VR shooting starring by hottie Marcelle Herrera and Bellatrix!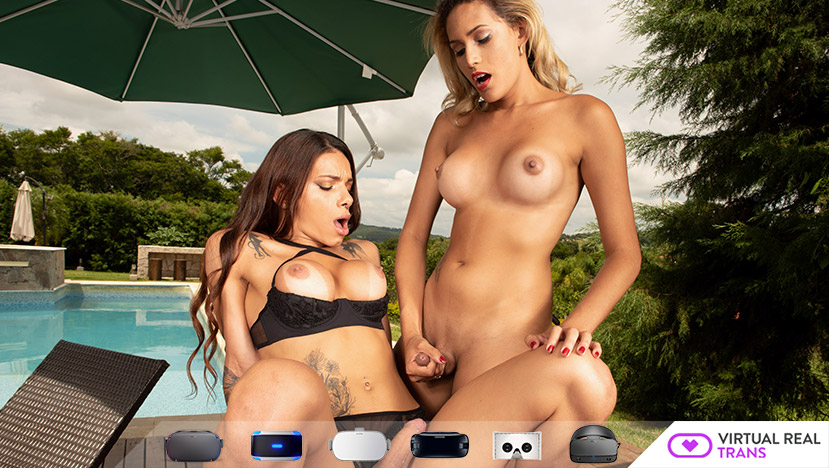 Because we want to make trans VR shooting videos for your delight. Then join to our awesome Tranny 3D VR videos website. Available for your Oculus Go, Oculus Rift, Gear VR, PSVR, HTC Vive or any other VR smartphone device.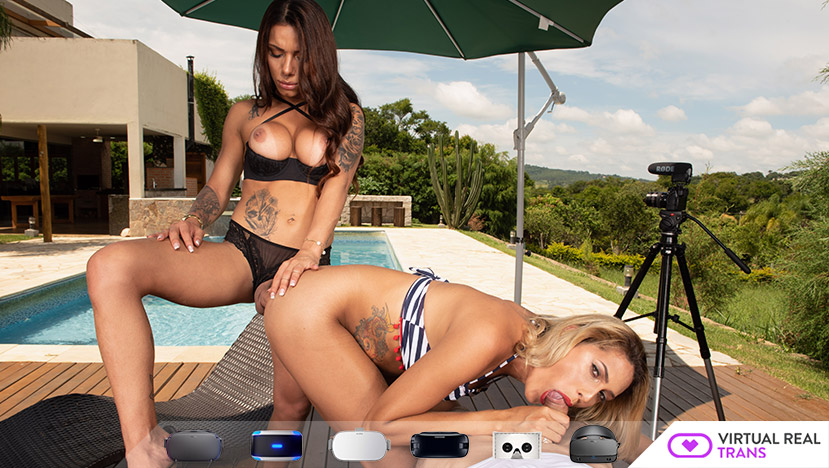 Then join us NOW to watch more trans VR shooting service videos! REAL SEX in your Virtual Reality Headset! Oculus Rift S, Oculus Quest, Gear VR, Smartphone Cardboard, HTC Vive, Daydream VR, Mi VR, PSVR…). So have a great time with our latest production for VirtualRealTrans "Private Outtakes".
Please don't forget to tell us all your requests and comments! There are very important to us to keep on improving.
Finally discover our different VR XXX websites: VirtualRealPorn, VirtualRealPassion, VirtualRealAmateur, VirtualRealGay the latest  Japanese VR site VirtualRealJapan and the VR Porn game: VRLove