Trans VR lingerie with Bianca Meirelles
Trans VR lingerie starring by Bianca Meirelles.
For a second you forgot what day is today…again.
Valentine's.
Like every year, your
girlfriend, Bianca Meirelles
goes beyond the expected. That's maybe what you love most about her. She never forgets even the smallest detail. She knows you both enjoy a good glass champagne as much as touching your
penises slowly
while you get as
hot
as
Brazil
weather.
You can't help it. You have no problem when it comes to your anniversary, those days you want to watch a new VR Trans Porn video and start the prequel in a different way. No problem at all with those dates, but when it's about the V-Day, you always have some trouble with your grey matter.
Despite this, every
February 14th,
she welcomes you with a surprise;
wearing sexy lingerie,
 slowly
licking
your
cock
to turn you on and then giving you a
blowjob
or even better,
fucking
 with you in
cowgirl
and
reverse cowgirl
positions.
You might not be the best remembering this kind of date, but you know the most important thing for
Bianca
isn't the fact that you are more or less thoughtful, but that you always want to live adventures in
TS VR Porn
with her.
Happy Valentine's vrporners!
Trans VR lingerie scene with Bianca Meirelles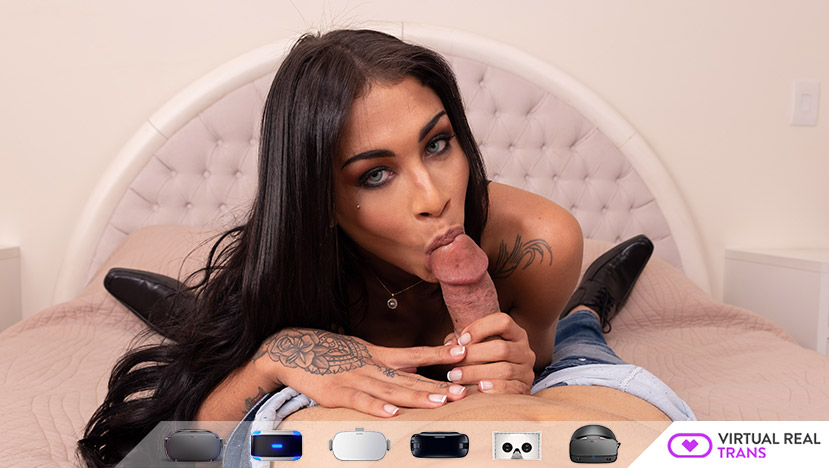 Because we want to make VR Trans Porn videos for your delight. Then join to our awesome Trans VR lingerie website. Available for your Oculus Go, Oculus Rift, Gear VR, PSVR, HTC Vive or any other VR smartphone device.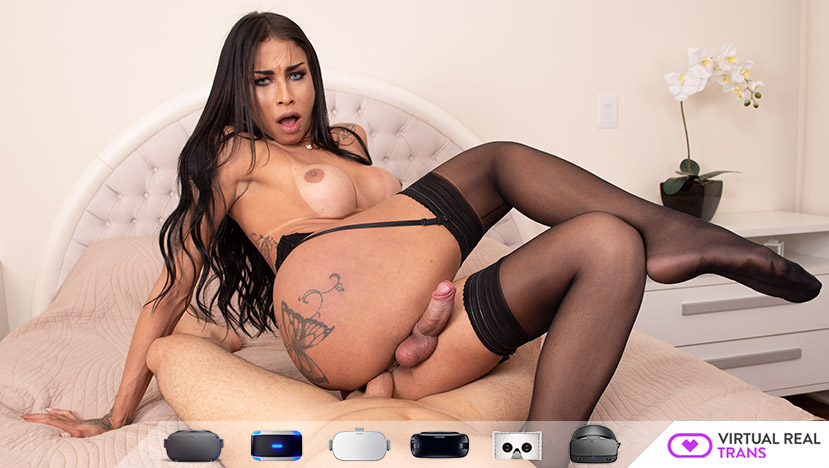 Then join us NOW to watch more Trans VR lingerie service videos! REAL SEX in your Virtual Reality Headset! Oculus Rift S, Oculus Quest, Gear VR, Smartphone Cardboard, HTC Vive, Daydream VR, Mi VR, PSVR…). So have a great time with our latest production for VirtualRealTrans "Your present".
Please don't forget to tell us all your requests and comments! There are very important to us to keep on improving.
Finally discover our different VR XXX websites: VirtualRealPorn, VirtualRealPassion, VirtualRealAmateur, VirtualRealGay the latest  Japanese VR site VirtualRealJapan and the VR Porn game: VRLove