Trans VR big tits with Sabrina Souza
Trans VR big tits starring by Sabrina Souza.
What makes us to want more? Maybe the fact of just playing a game of pool with your wife, Sabrina Souza and can't help but letting you go when she comes to you, touches your chest and slowly gets down to your cock to play a different game. One you never stop playing on VR Trans Porn.
They do have a name: sexual foreplays. You never know when or how they will starts, but you know when Sabrina gets your zip down and you start feeling her tongue and mouth licking your penis, it's more than hard not to play along with her and fuck in missionary position.
She looks at toy and tells you to do reverse cowgirl and cowgirl positions while she masturbates herself and you touch her nipples already hard by the passion.
What happens with sexual foreplays of virtual reality trans porn is that participating is always a good idea if you want to know more about yourself and your partner.
Trans VR big tits with Sabrina Souza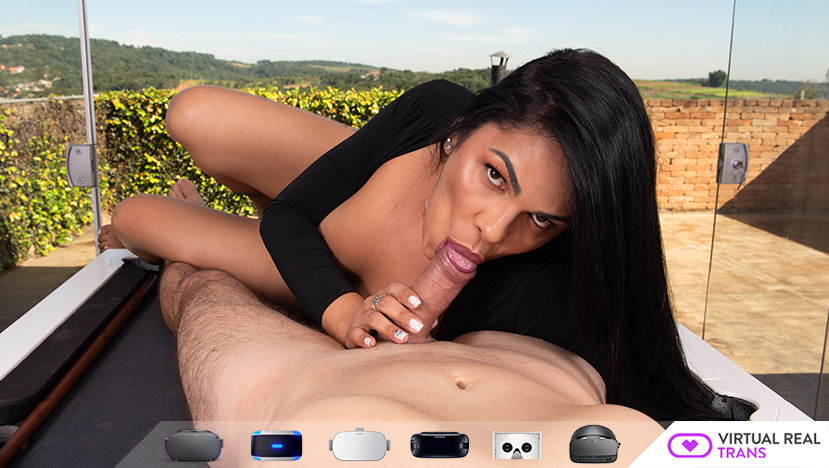 Because we want to make VR Trans Porn videos for your delight. Then join to our awesome Trans VR big tits website. Available for your Oculus Go, Oculus Rift, Gear VR, PSVR, HTC Vive or any other VR smartphone device.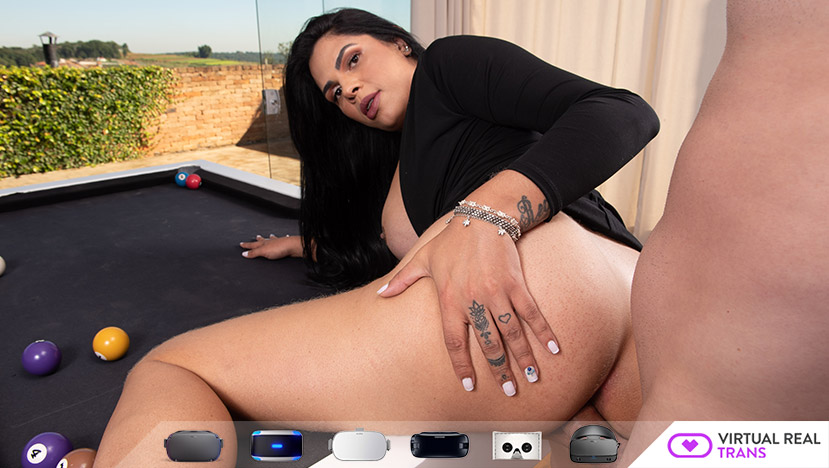 Then join us NOW to watch more Trans VR big tits service videos! REAL SEX in your Virtual Reality Headset! Oculus Rift S, Oculus Quest, Gear VR, Smartphone Cardboard, HTC Vive, Daydream VR, Mi VR, PSVR…). So have a great time with our latest production for VirtualRealTrans "Balls and holes".
Please don't forget to tell us all your requests and comments! There are very important to us to keep on improving.
Finally discover our different VR XXX websites: VirtualRealPorn, VirtualRealPassion, VirtualRealAmateur, VirtualRealGay the latest  Japanese VR site VirtualRealJapan and the VR Porn game: VRLove