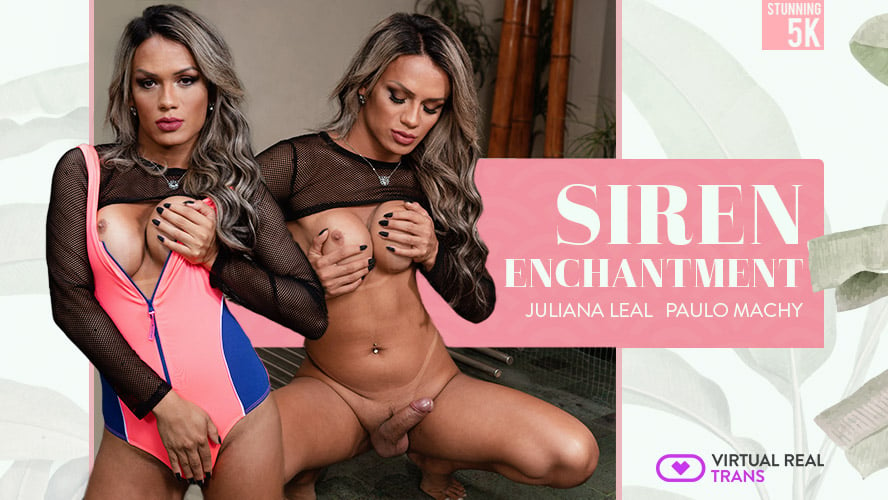 Shemale VR Spa with Juliana Leal
Shemale VR Spa starring with sensual Juliana Leal.
Truth is you can't remember the last time you switch off your phone and decided to take some time for yourself. You heard wonderful things about VirtualRealTrans Spa. So you didn't think it twice and packed your Oculus Rift S to start enjoying its services and its Jacuzzi.
As far as you can remember, your day-to-day has been working, working, working, and that made you forget other important aspects of your life. Just like living adventures in virtual reality trans porn.
One of the things which made this place so unique is that you can meet someone with a shag in mind when you least expect it.
Luckily for you, Juliana Leal has time enough to give you a blowjob and a room to fuck you in missionary position.
It was so true what people said! Once you are here, your happiness is as guaranteed as are cumshots in her mouth.
Shemale VR Spa starring by Juliana Leal inside a Jacuzzi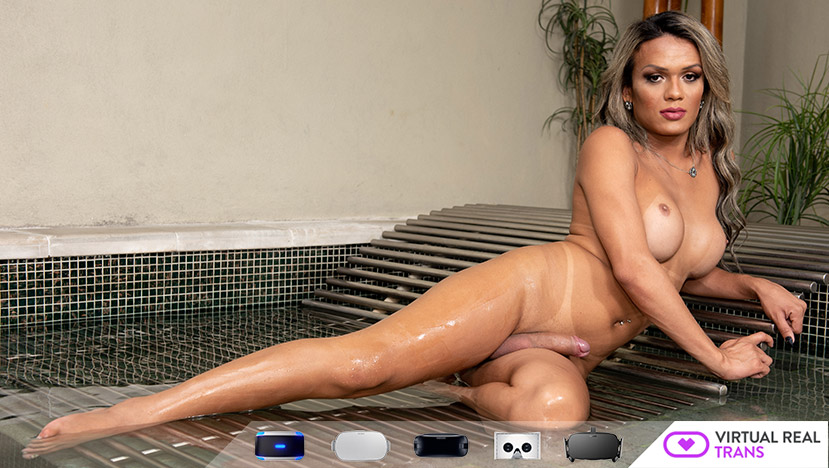 Because we want to make Shemale VR Spa videos for your delight. Then join to our awesome Tranny 3D VR videos website. Available for your Oculus Go, Oculus Rift, Gear VR, PSVR, HTC Vive or any other VR smartphone device.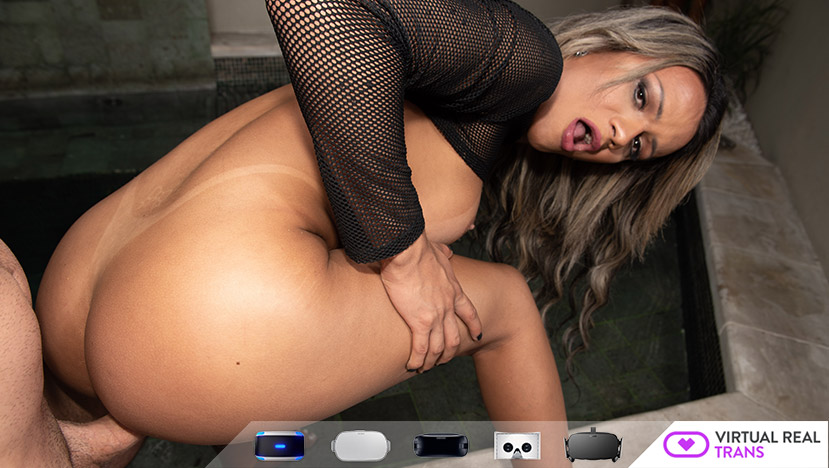 Then join us NOW to watch more Shemale VR Spa service videos! REAL SEX in your Virtual Reality Headset! Oculus Rift S, Oculus Quest, Gear VR, Smartphone Cardboard, HTC Vive, Daydream VR, Mi VR, PSVR…). So have a great time with our latest production for VirtualRealTrans "Siren enchantment".
Please don't forget to tell us all your requests and comments! There are very important to us to keep on improving.
Finally discover our different VR XXX websites: VirtualRealPorn, VirtualRealPassion, VirtualRealAmateur, VirtualRealGay the latest  Japanese VR site VirtualRealJapan and the VR Porn game: VRLove