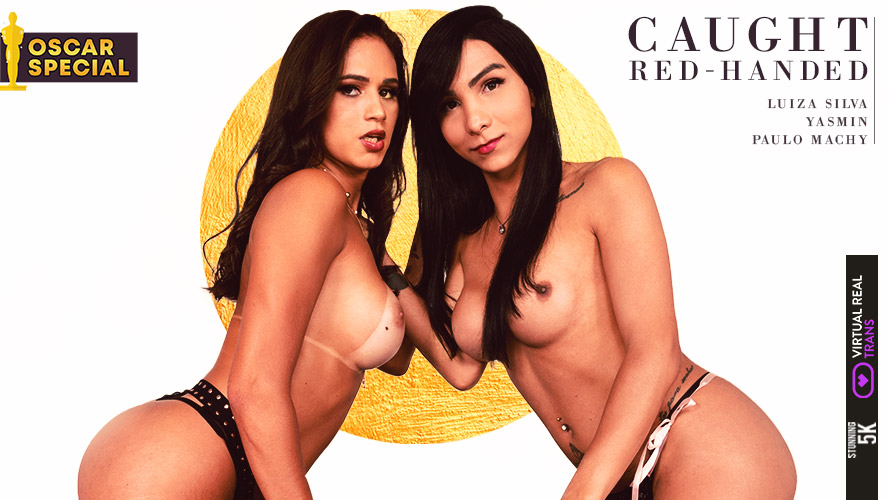 Shemale threesome VR Porn celebration
Shemale threesome VR Porn with two hot Amazonians playing in the jacuzzi.
You have come to a place where you have always wanted to be since you were a kid: being nominated to Oscar awards on VirtualRealTrans.
And even though you've always heard that cliché that being nominated is like being already the winner. So after the invitation to the VIP after party with sensual Brazilian Yasmin and Luiza Silva to have a wet threesome. Then you'll start feeling as a winner.
Not even on your craziest dreams you could have imagined being in the Jacuzzi with these well gifted Latinas. But now that you are, are you going to keep remembering you didn't win the golden statue or are you going to listen to your hard penis and tell them to go to the bedroom to start this celebration in VR Trans Porn?
Being your first time as nominee, Yasmin and Luiza Silva will show you how to celebrate when you are part of the Hollywood A-list: with lots of blowjobs, handjobs and anals in cowgirl position.
Shemale threesome VR Porn celebration with two hot Amazonians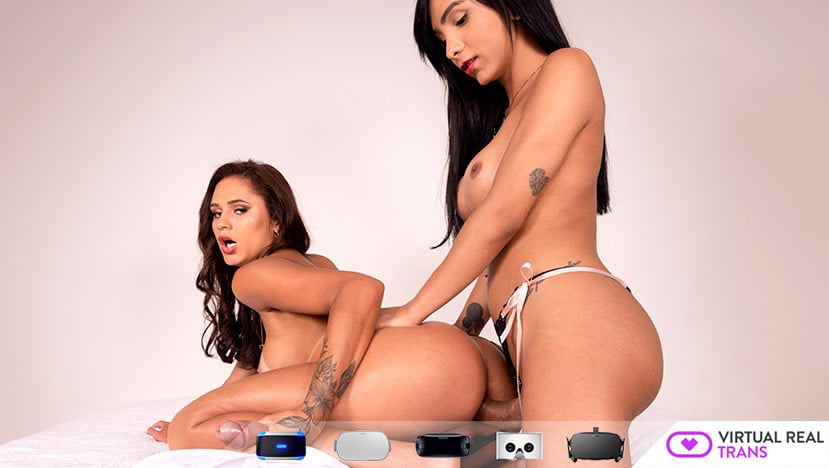 So we want to make shemale threesome VR Porn videos for your delight. Because we want to make your sexual shemale threesome VR Porn dreams a reality. Available for your Oculus Go, Oculus Rift, Samsung Gear VR, PSVR, HTC Vive or VR smartphone.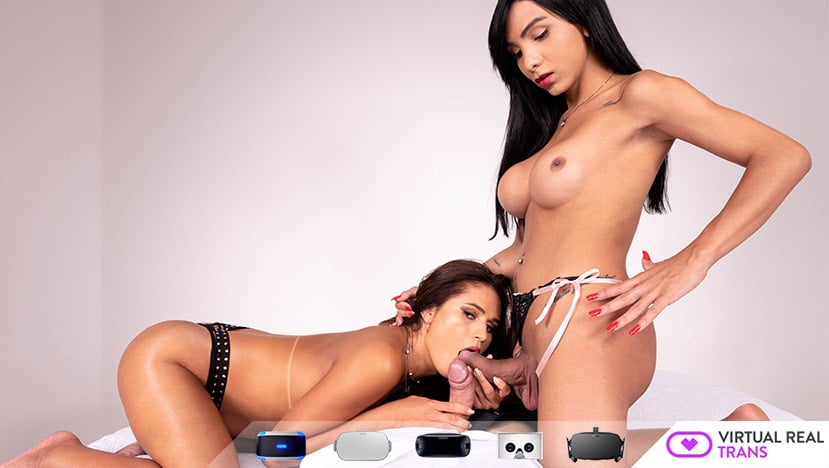 So help us to keep on shooting more shemale threesome VR Porn scenes for your enjoyment! Then join us NOW to watch more shemale threesome VR porn videos! REAL SEX in your Virtual Reality Headset! Oculus Go, Oculus Rift, Samsung Gear VR, Smartphone Cardboard, HTC Vive, Google Daydream VR, PSVR…). Have a great time with VirtualRealTrans' "Caught red handed". Click here!
Please don't forget to tell us all your requests and comments!
Finally don't forget to discover our amazing different VR XXX websites: VirtualRealPorn, VirtualRealPassion, VirtualRealAmateur, VirtualRealGay our latest site VirtualRealJapan and the awesome VR Porn game: VRLove