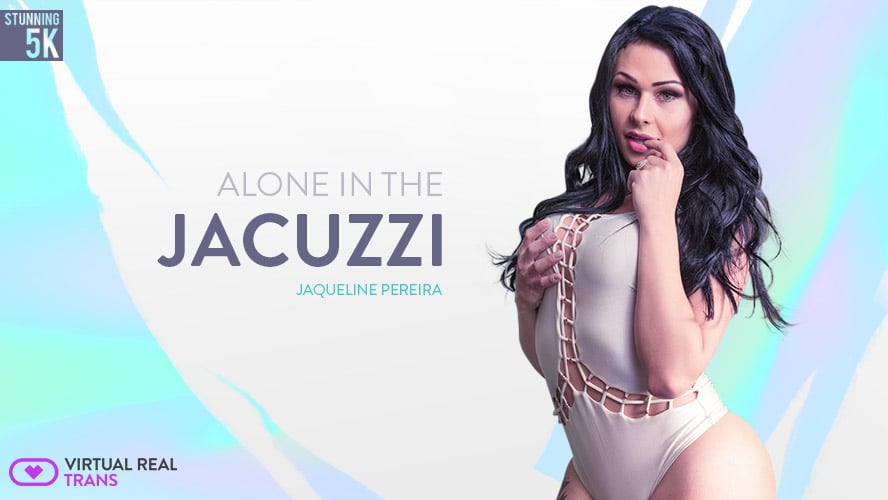 Shemale jacuzzi VR masturbation session with Jaqueline
Shemale jacuzzi VR masturbation session with a hot brunette amazonian beauty.
If you Google different ways of becoming someone successful, every link will tell you this: relaxing once in a blue moon is essential. If you ask Jaqueline Pereira, she will tell you her secret: going to VirtualRealTrans Spa and ask for the full package, a pair of oculus quest and a dildo.
Who said that you needn't to become a boss bitch to sit on the CEO's chair? For this sexy Brazilian that not only implies long hours doing paperwork. But also means satisfying her cock in the jacuzzi.
Virtual reality trans business isn't an easy one. But if you are always prepared with a dildo in the purse like Jaqueline Pereira does. Because getting the enough motivation to succeed will be as easy as a cumshot.
Shemale jacuzzi VR masturbation service with the hot hotel manager Natalie Mars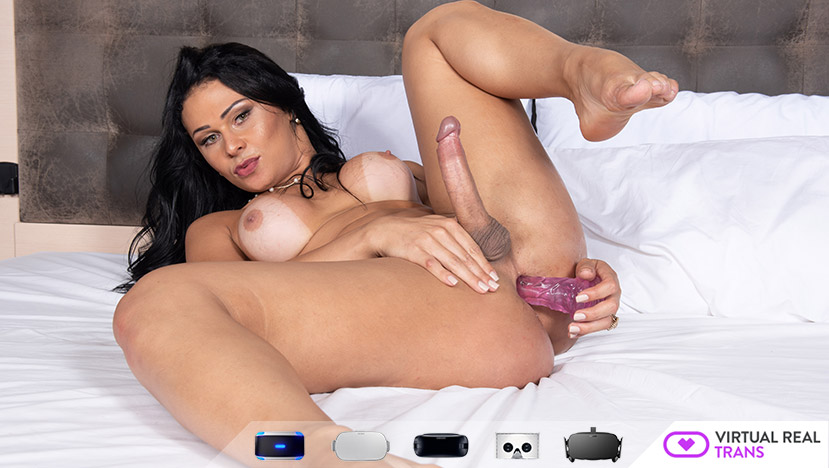 Because we want to make shemale jacuzzi VR masturbation videos for your personal delight. Then join to our awesome Tranny 3D VR videos website. Available for your Oculus Go, Oculus Rift s, Gear VR, PSVR, HTC Vive or any other VR smartphone device that you can use.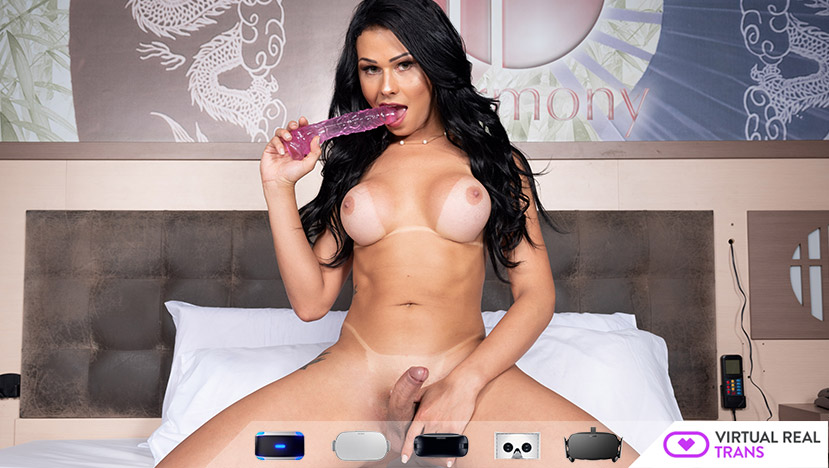 Then join us NOW to watch more shemale jacuzzi VR masturbation service videos! REAL SEX in your VR Headset! Get your Oculus Go, Oculus Quest, Gear VR, Smartphone Cardboard, HTC Vive, Daydream VR, Mi VR, PSVR. So have an awesome time with our latest scenes only available in VirtualRealTrans website. Now enjoy "Alone in the jacuzzi".
Please don't forget to tell us all your requests and comments! There are very important to us.
Finally we recommend you to check out our different VR Porn websites with hundreds of amazing 3D 180º videos: VirtualRealPorn, VirtualRealPassion, VirtualRealAmateur, VirtualRealGay the latest  Japanese VR site VirtualRealJapan and the VR Porn game: VRLove