Oculus Quest 2 and VR Porn
Oculus Quest 2 and VR Porn. Throughout history there have been epic duos hard to forget. Batman and Robin, Captain Kirk and Spock, Simon and Garfunkel, Quentin Tarantino and feet scenes in any of his films, VR and Porn. This last one is constantly being adapted and developed as new actresses, fetish or VR Headsets appear.
So, as you have read in the title, this post is about something you all already know: Oculus Quest 2.Despite its price, the fact that there's no need for wires and, of course, its processing power, makes you wonder if this is a new device worthwhile investment. The answer is yes!
Ok, we know choosing the best headset for you is harder than deciding what to watch in your "watch-something-on-streaming-and-chill" days, but being lighter than the previous version (Oculus Quest 2 just weights 17.7 ounces and measures 4 x 7.5 x 5.6 inches) gives you all freedom to watch whatever you want on VirtualRealTrans while using your other hand to have your "me time".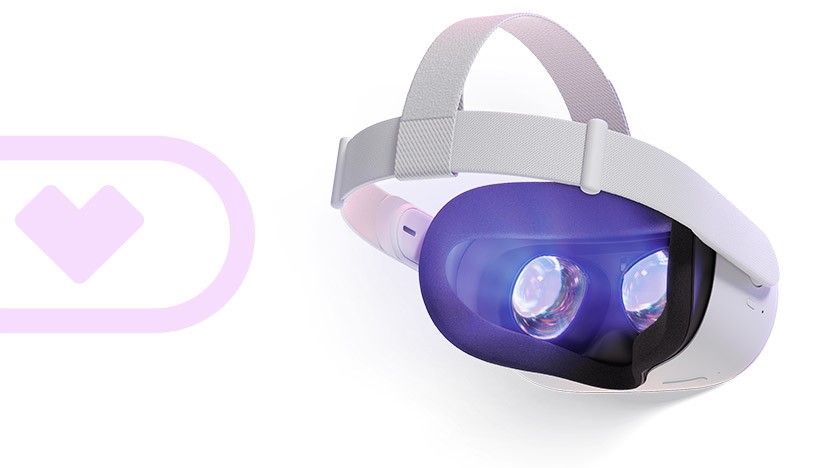 Besides, it features a comfortable strap, adjustable to any size and stretchy enough to move easily your head up and down. The problem? If you do it very quickly, it may drop. And we know how important movement is when you are enjoying a video in vr nude. However, if you want a more secure fitting you can always buy the Quest 2 Elite Strap; which obviously, will make you pay an extra.
More reason for choosing Oculus Quest 2 and VR Porn as your new favorite team?
Although it is true this may be a con talking about its use. Oculus also decided to incorporate on the top of the strap the speakers sending the sounds to your ears without the need of using headphones. So, you will be able to listen to your favorite actress' moans of pleasure as if she was with you.
As any other VR headset, Oculus Quest 2 comes with two controls. But, unlike Touch, Rift S and Quest, they have been re-designed to have a safer adjustment. How? when doing any kind of manual work (you know what we're talking about) in a sudden and fast way.
We are aware that. Even tough all this sounds amazing, for any VR Porn enthusiast, what really matters in any device are two aspects: the image quality and storage.
Lots of blogs, reviews and forums agree that its features, compared to previous ones, lack innovation (still). Although, the fact that each eye has a 1832 x 1920 resolution (3,5 pixels) is definitely an asset which allows a better quality image. Besides, the LCD screen of Oculus Quest 2 makes these subpixels more perceptible giving the sensation of "screen door effect".
 Lots of technical terms there, right? That means you are going to be able to see the scene more clearly and with better detail. And, of course, Gabrielly Ferraz's hot body.
Talking about storage, there's nothing to criticize when you can download all vr porn videos that you want, as long as you have a subscription to our site, and watch them in your Quest 2, since it features a 256 GB storage.
Obviously, not every aspect is positive. One of the biggest cons of Oculus Quest 2 is its short battery life, the limitation in movement due to its strap which can drop easily, and, the most important, the need to log in Facebook to use them.
Despite all this, Oculus Quest 2 are a small investment (349$) for all its features and the thousands of vr xxx experiences you'll play in loop with the best image quality.