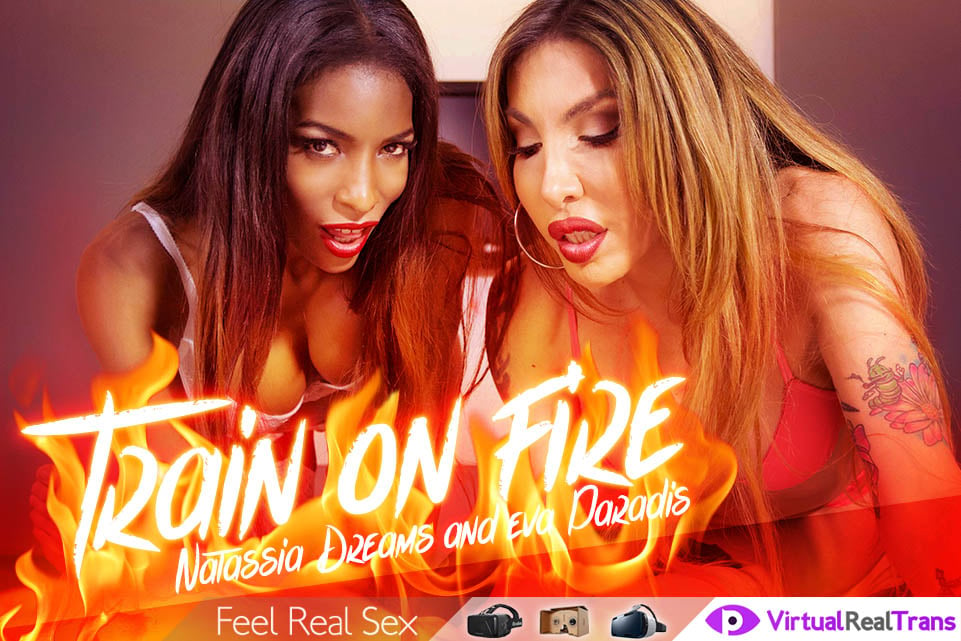 New VR Transsexual porn scene with the stunning Natassia Dreams & Eva Paradis
Hi, VR Porn fans!
Today we continue with our amazing journey across the universe of VR transsexual porn. One more time, we highly ask you for your help! If you have any demand, suggestion or request, please contact us! We look forwards to know your opinion and improve our scenes.
Well, now we've said that, we love to present our exclusive new VR porn video! Natassia Dreams and Eva Paradis, the hottest and naughtiest shemales you'll meet, have crashed in your room willing to do anything in order to give you more pleasure that you can imagine. Kisses, blowjobs, licking, ass fucking… and the most special thing: you three will make the train!
So, fasten your seatbelt cause the last stop will be your huge orgasm!
Enjoy this VR porn scene in 180º FOV and our awesome Binaural Sound in your Smartphone Cardboard, Samsung Gear VR or Oculus Rift!
"Train on fire" with Natassia Dreams & Eva Paradis!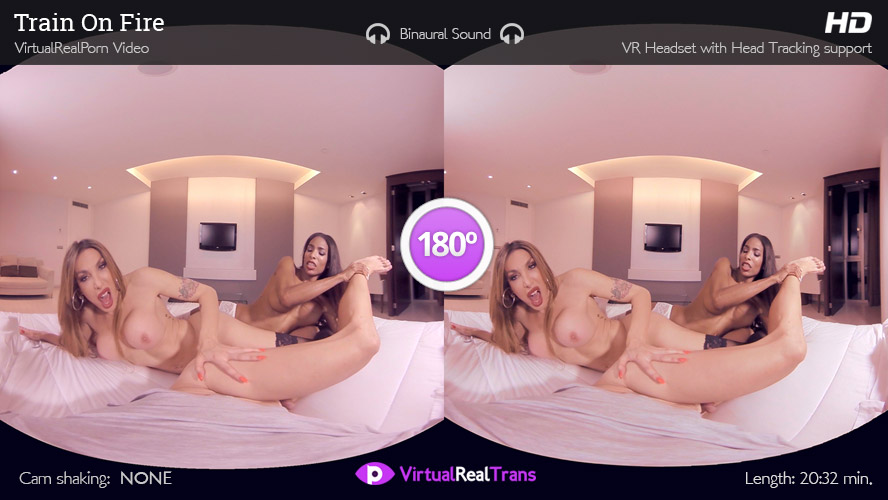 You can choose paying the normal price for each video (2.95€) or you can choose helping us paying a 9.95€ or 19.95€ contribution. The more you contribute, the more we can make new content!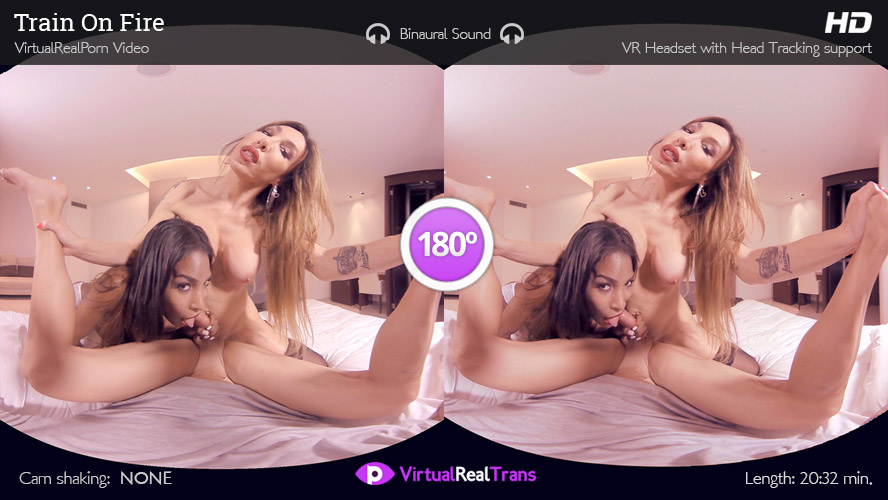 Please don't forget to send us all your requests and suggestions!
Enjoy!