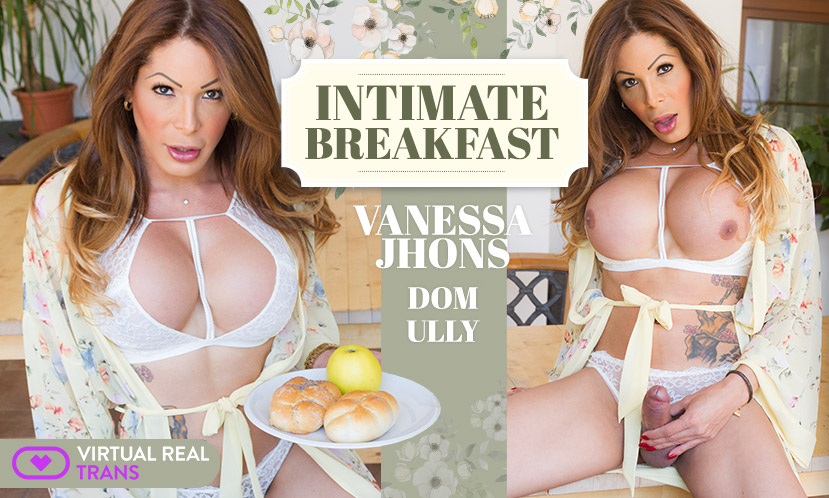 Shemale VR lingerie time with Vanessa
Shemale VR lingerie fa time with sexy latin Vanessa at VirtualRealTrans.
Jumping out of bed gets way easier when transsexual Vanessa Jhons is waiting with breakfast ready. And the reason isn't exactly because she makes the best pancakes in the world. In fact, you are not touching the breakfast, but that doesn't mean you'll end up unsatisfied…
Get your Virtual Reality Headset on, and love the experience of fucking this transsexual in 180º. Feel every centimeter of her tight ass and her hard cock and enjoy her massive boobs bouncing on your face. Cumming all over your girlfriend's mouth is always a good start for the day.
Enjoy this VR Transsexual porn scene in 180º FOV and our awesome Binaural Sound in your Smartphone Cardboard, Samsung Gear VR, Oculus Rift, PSVR & HTC Vive!
Shemale VR lingerie time with Vanessa Jhons on this new VR 3D experience!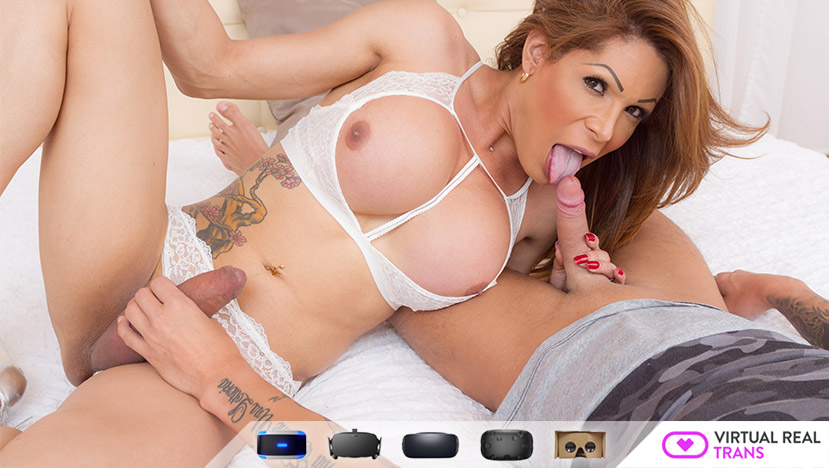 Because if you help us, we will make more Shemale VR lingerie scenes for your delight. Then select a longer option in the registry! Sign up NOW and ENJOY our awesome VR porn experiences make real inside your head mounted device and binaural sound! REAL SEX in your Virtual Reality Headset! (Oculus Rift, Oculus Quest, Oculus Go, Samsung Gear VR, Google Cardboard, PSVR, HTC Vive…). Click here!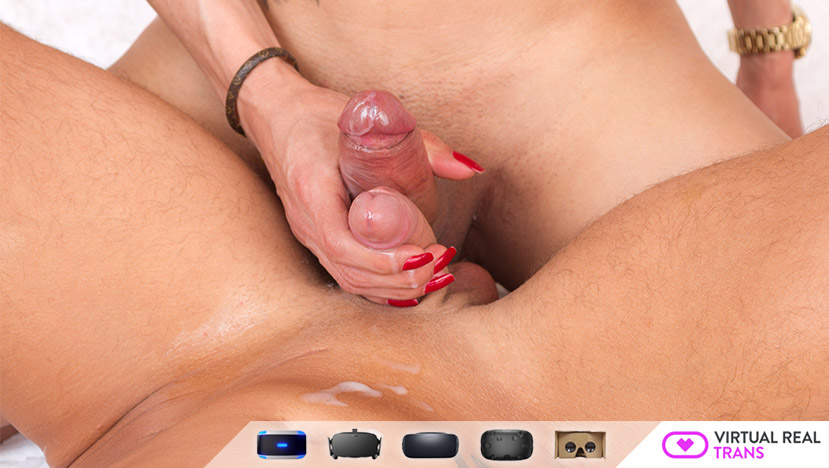 Because if you join us NOW you will watch more Shemale VR lingerie videos! REAL SEX in your Virtual Reality Headset! Oculus Go, Oculus Quest, Gear VR, Smartphone Cardboard, HTC Vive, Daydream VR, Mi VR, PSVR…). So have a great time with our latest production for VirtualRealTrans "Intimate Breakfast".
Please don't forget to tell us all your feedback and impressions! There are very important to us.
Finally discover our different VR XXX websites: VirtualRealPorn, VirtualRealPassion, VirtualRealAmateur, VirtualRealGay the latest  Japanese VR site VirtualRealJapan and the VR Porn game: VRLove