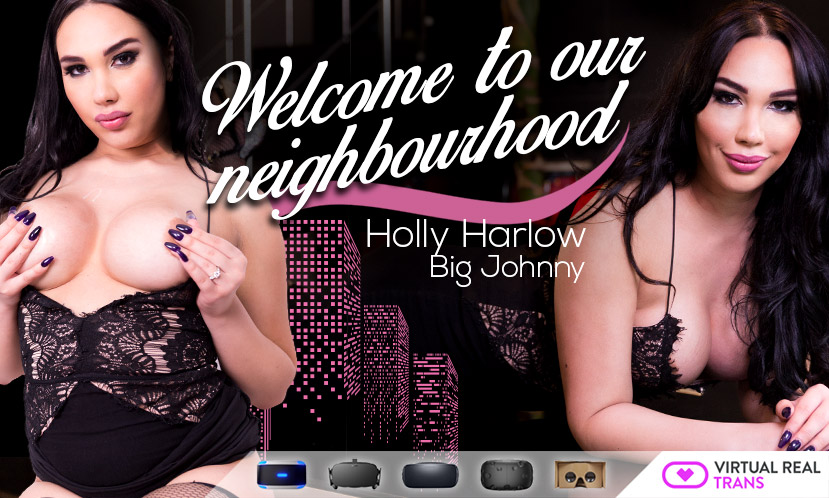 Shemale VR Porn with Holly Harlow
Shemale VR Porn lovers! Better you tuned up your VR headsets to have the time of your life. So get ready to experience a warm welcome for someone new in the VirtualRealTrans district.
European transsexual Holly Harlow is a loaded housewife with lots of free time. In fact, she has so much spare time, she's gonna take the trouble to welcome you to your new neighbourhood. And her style is certainly not to bring homemade lasagna or a fresh-baked pie. However, it's surely going to be quite hot too…
You're gonna have the chance to slide your cock between her huge boobs, in her wet mouth and, of course, in her tight ass. With welcomes like this, you won't ever want to leave this neighbourhood!
Enjoy this VR Transsexual porn scene in 180º FOV and our awesome Binaural Sound in your Smartphone Cardboard, Samsung Gear VR, Oculus Rift, PSVR & HTC Vive!
Shemale VR Porn new scene with sexy Holly Harlow, she is gonna give you a warm welcome to your new neighbourhood.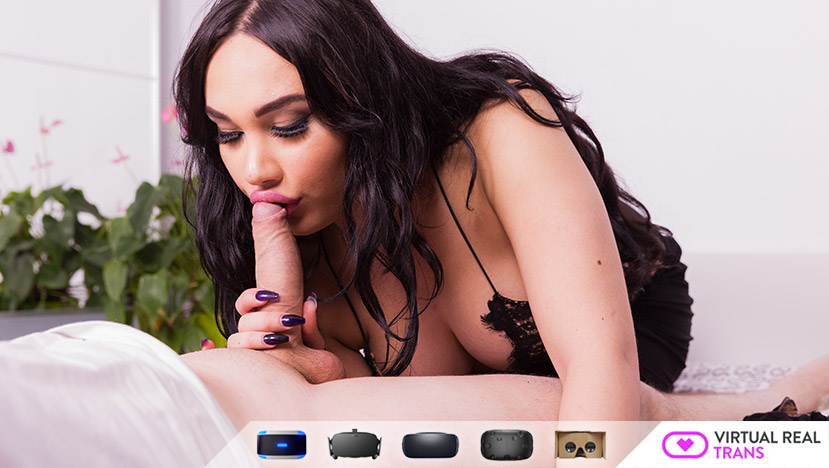 So come on and help us to create more Shemale VR Porn for you. Because you can select quarter or annual option in the registry! Join us NOW and ENJOY our amazing VR Trans XXX videos! REAL SEX in your Virtual Reality Headset! VirtualRealTrans's "Welcome to our neighbourhood" scene is here!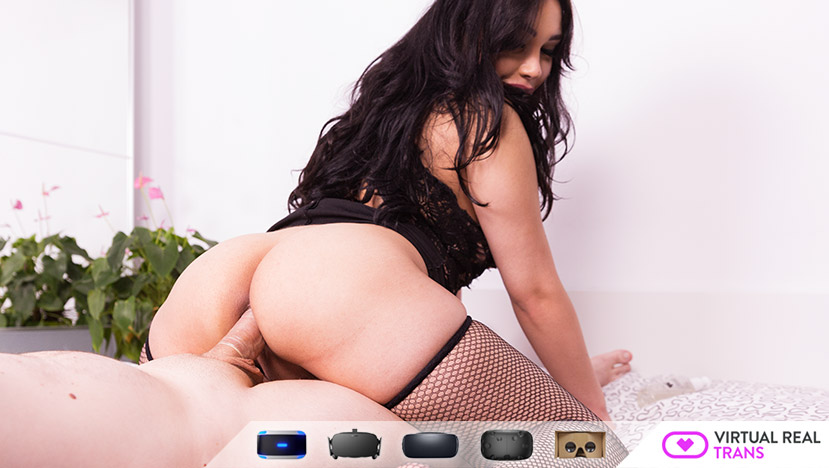 Then join us NOW to watch more Shemale VR Porn videos! REAL SEX in your Virtual Reality Headset! Oculus Go, Oculus Quest, Gear VR, Smartphone Cardboard, HTC Vive, Daydream VR, Mi VR, PSVR…). So have a great time with our latest production for VirtualRealTrans "Welcome to our neighbourhood".
Please send us all your requests and comments! There are very important to us.
Finally discover our different VR XXX websites: VirtualRealPorn, VirtualRealPassion, VirtualRealAmateur, VirtualRealGay and our Japanese VR site VirtualRealJapan but do not forget VR Porn game: VRLove