Cowgirl in VR Trans with Bruna Castro

Cowgirl in VR Trans starring by Bruna Castro.
You've got to where you are with effort and dedication in your job. And that means in many occasions you've devoted more time to your professional life than the personal one. Still, your wife, Bruna Castro, has always been by your side in every single moment. So today, when you were about to leave for your business trip, Bruna came to say goodbye. While she was whispering how much she would miss you, she started touching you, rubbing her beautiful tits against your chest, kissing your neck and slowly touching your cock to make it hard. This goodbye will have an adventure in VR Trans Porn before you leave.
You don't like saying her goodbye even if you know it's due to work. When you were about to leave, you felt her hands caressing you and you just let yourself go without a second thought. Mainly because you didn't want to go. While she masturbated your cock, you started touching her body slowly to turn her on.
You both took your clothes off and you felt her rock-hard ass in cowgirl and reverse cowgirl positions while she was touching herself very close to you. It's getting really hot in this get together of adult vr sites!
You would like to spend every single second together, and even though you can't do it, you know these moments in virtual reality trans porn are the ones worth it.
Cowgirl in VR Trans with Nathalia Castro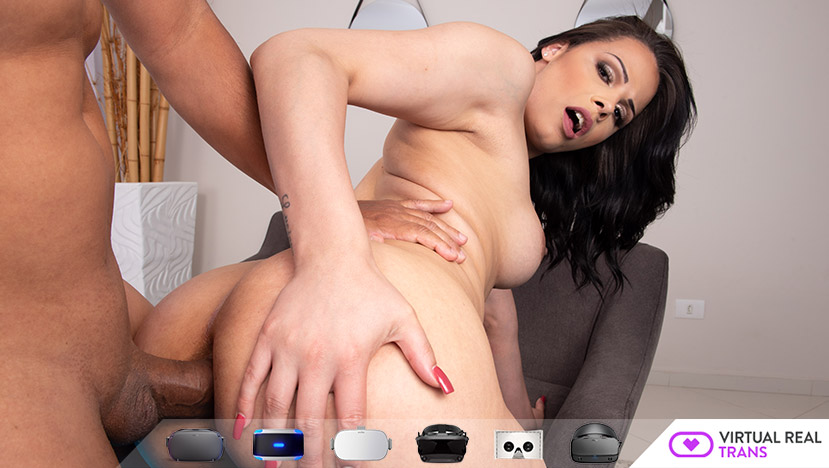 Because we want to make VR Trans Porn videos for your delight. Then join to our awesome Cowgirl in VR Trans website. Available for your Oculus Go, Oculus Rift, Gear VR, PSVR, HTC Vive or any other VR smartphone device.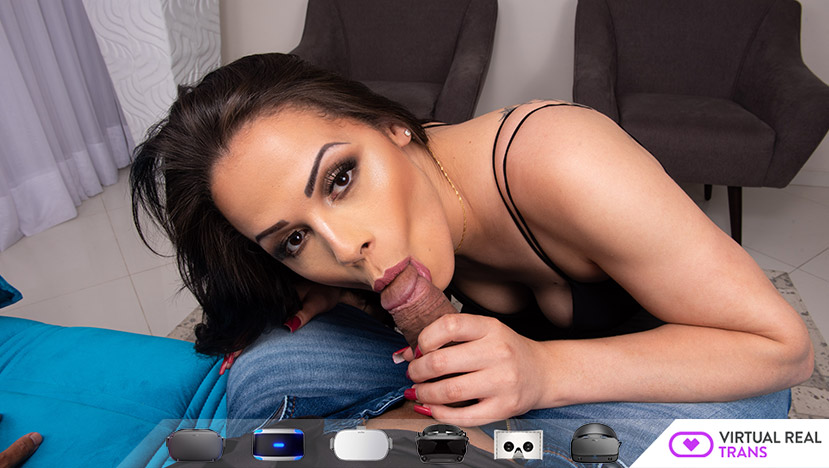 Then join us NOW to watch more Cowgirl in VR Trans service videos! REAL SEX in your Virtual Reality Headset! Oculus Rift S, Oculus Quest, Gear VR, Smartphone Cardboard, HTC Vive, Daydream VR, Mi VR, PSVR…). So have a great time with our latest production for VirtualRealTrans "Before You Leave Part I".
Please don't forget to tell us all your requests and comments! There are very important to us to keep on improving.
Finally discover our different VR XXX websites: VirtualRealPorn, VirtualRealPassion, VirtualRealAmateur, VirtualRealGay the latest  Japanese VR site VirtualRealJapan and the VR Porn game: VRLove