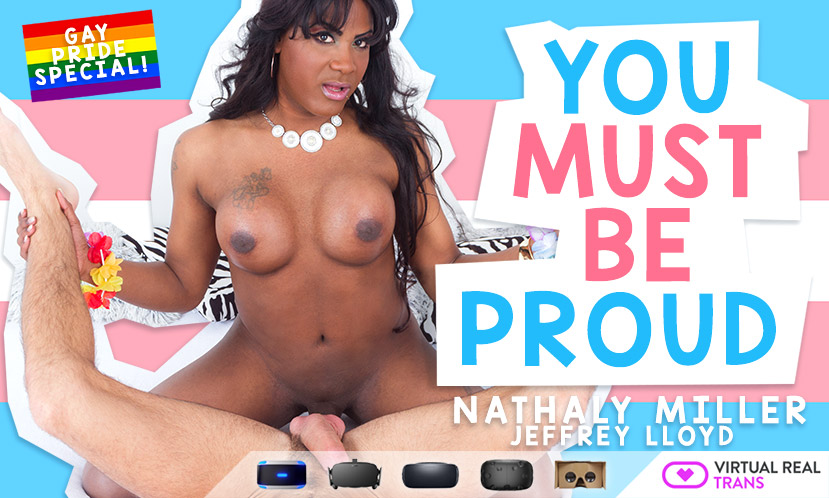 Celebrate Gay Pride with us!
Hi,VR Trans Porn fans!
The most awaited moment of the year is here at last, Gay Pride Day!
As you may know, in VirtualRealTrans.com we share and support the fight of all gays, lesbians, transsexuals, bisexuals, fluid gender and the rest of identities and sexual preferences of all our users and the LGTBQ+ community.
Because love is free.
Because we all must have the same rights.
Because we are free to live our sexuality.
Because we condemn violence and homophobia.
And, above all, because we love celebrating who we are!
So, for you to live your sexuality as it deserves, from 23rd to 29th June, you will enjoy the best VR Trans Porn for only $59,95 a year.
And that's not all, we've released a special video with hot Cuban Transsexual Nathaly.
Now, after blowing off steam, it's time to get out there and celebrate who we are!
Celebrate Gay Pride with us!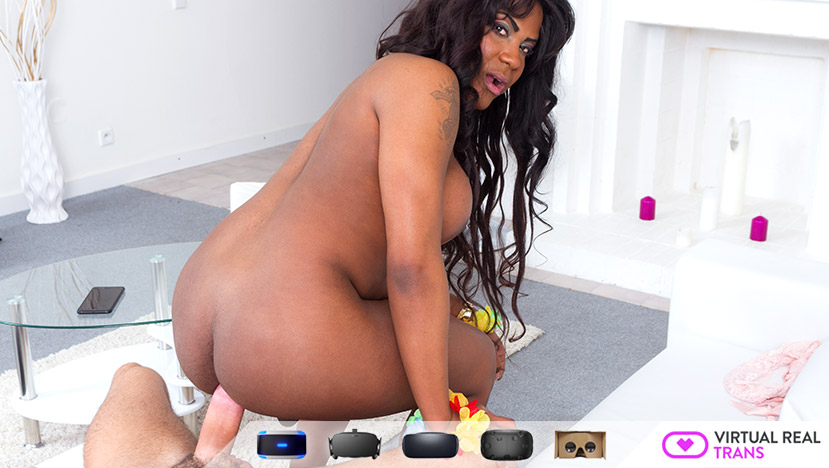 Enjoy this new gay video scene in 180º FOV with VR 3D technology and our astonishing Binaural Sound with our new Camera System for improving the presence even more in your Smartphone Cardboard, Samsung Gear VR or Oculus Rift!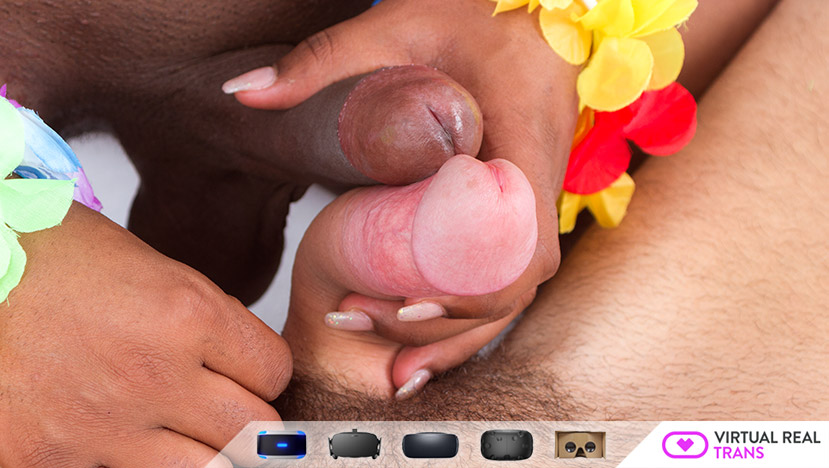 We are excited to create new content for you: many more videos, more beautiful models, more situations… everything to satisfy all your sexual fantasies and make them real in your Oculus Rift, Samsung Gear VR or VR smartphone headset.
Help us to create more for you! Sign up NOW and ENJOY our awesome VR trans porn videos! REAL SEX in your Virtual Reality Headset! (Oculus Rift, Oculus DK1, Oculus DK2, Samsung Gear VR, Google Cardboard …) Watch VirtualRealGay's "You must be proud".
Don't forget to download the latest version of our own player for Samsung Gear VR v0.11 beta: Here (tap on Samsung Gear VR tab)