Best doggy style in VR Trans with Luana Costa

Best doggy style in VR Trans starring by Luana Costa.
Luana Costa and you are in the honeymoon stage of your relation. You now, those moments when you can't stop kissing, touching every part of your bodies, rubbing your erogenous spots and touching your bodies to get excited.
Yes, you are in that moment where any excuse is good to start enjoying an adventure in VR Trans Porn. Today Luana wanted to be with you while you were studying for an important exam you have on just one condition: not distracting you.
But when you saw her using her tongue with so much excitement to lick the lollipop she was eating; you couldn't help but picturing her doing the same with your cock. Let's say your erection was the perfect excuse to make a very long break.
Even though you knew this was a test which required all your attention, you couldn't say no to your girlfriend. So, you invited her to your study time with a catch; she couldn't interrupt you. You were taking notes, memorizing all ideas and everything was going well until Luana took her lollipop and started licking it.
Watching her made you start feeling that heat between your legs and picturing her on top of you moving her rock-hard ass while fucking in cowgirl and reverse cowgirl positions.
It was more than evident that you weren't thinking in the exam at all. Luckily for you, Luana started touching you with her feet and getting closer to you, licking your cock and touching your balls. You two were thinking right the same: doing doggy style in Trans VR Porn.
Best doggy style in VR Trans with Luana Costa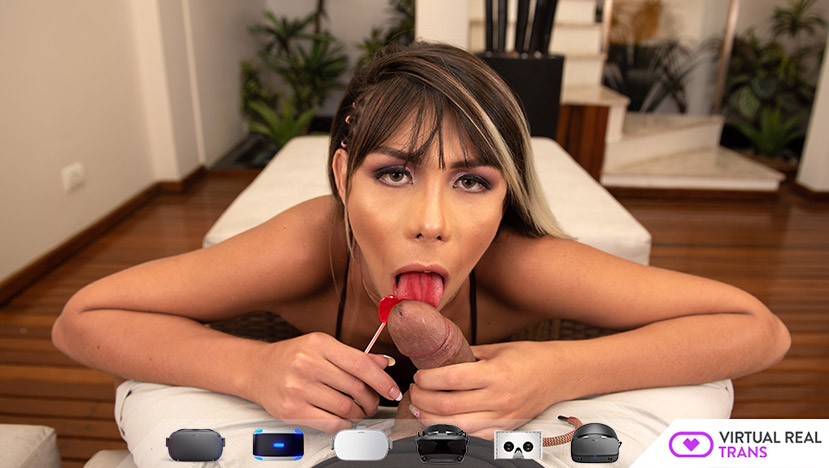 Because we want to make VR Trans Porn videos for your delight. Then join to our awesome Best doggy style in VR Trans website. Available for your Oculus Go, Oculus Rift, Gear VR, PSVR, HTC Vive or any other VR smartphone device.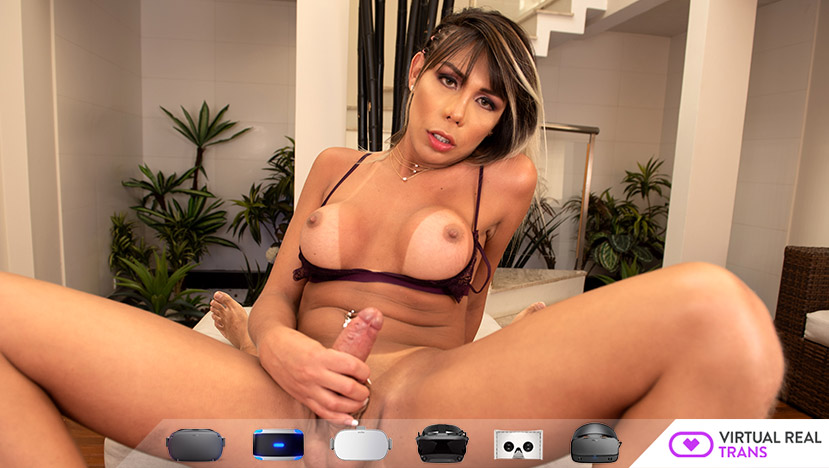 Then join us NOW to watch more Best doggy style in VR Trans service videos! REAL SEX in your Virtual Reality Headset! Oculus Rift S, Oculus Quest, Gear VR, Smartphone Cardboard, HTC Vive, Daydream VR, Mi VR, PSVR…). So have a great time with our latest production for VirtualRealTrans "My Sweet Lollipop".
Please don't forget to tell us all your requests and comments! There are very important to us to keep on improving.
Finally discover our different VR XXX websites: VirtualRealPorn, VirtualRealPassion, VirtualRealAmateur, VirtualRealGay the latest  Japanese VR site VirtualRealJapan and the VR Porn game: VRLove