Amazing cowgirl in VR Trans with Gaby Lins

Amazing cowgirl in VR Trans starring by Gaby Lins.
If there's something you are sure you could never be, that's an early bird. Not even during your romantic weekend getaway with your girlfriend, Gaby Lins, you could wake up early to get the most of the day and enjoy the sightseeing. Still, your girlfriend thought if she woke your hard cock first with a very wet blowjob, you may make it to the bus to visit the most famous places. Getting her tongue through your balls, rubbing her rock-hard ass with your cock in reverse cowgirl position and masturbating while you were pinching her hard nipples, gave her a different idea: putting off the sightseeing and having an adventure in VR Trans Porn.
As usual, Gaby was the first to wake up. She saw you sleeping peacefully and noticed your cock harder than usual. She thought you may be dreaming about the experience you had the previous night in trans vr xxx. Remembering you fucking her ass in doggy style was so exciting, she couldn't help but feeling a bit horny.
You were still half asleep when you felt her playing with your erogenous spot while she was touching her penis. She sat on top of you in cowgirl position and you felt her moving back and forth. She whispered on your ear she also wanted to do it, so, while she fucked you, she masturbated your cock and touched her big tits. Enough to have an orgasm full of emotion.
There's nothing like a morning delight to wet the appetite. And sure you are hungry for another adventure in VR Shemale Porn.
Amazing cowgirl in VR Trans with Luana Costa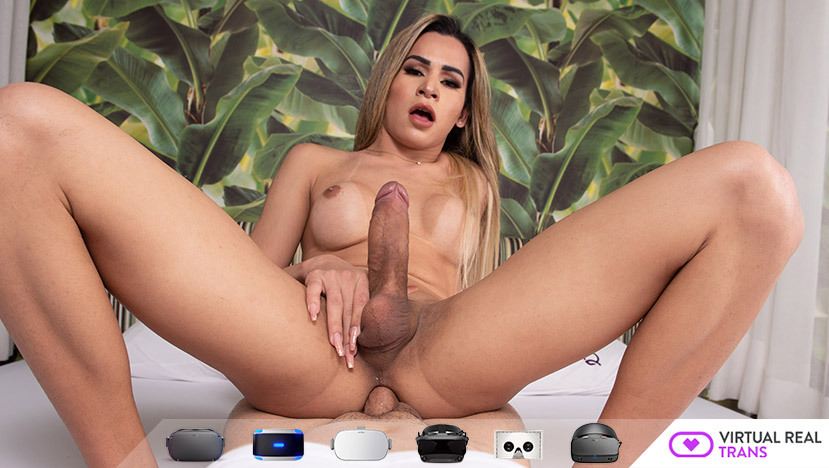 Because we want to make VR Trans Porn videos for your delight. Then join to our awesome Amazing cowgirl in VR Trans website. Available for your Oculus Go, Oculus Rift, Gear VR, PSVR, HTC Vive or any other VR smartphone device.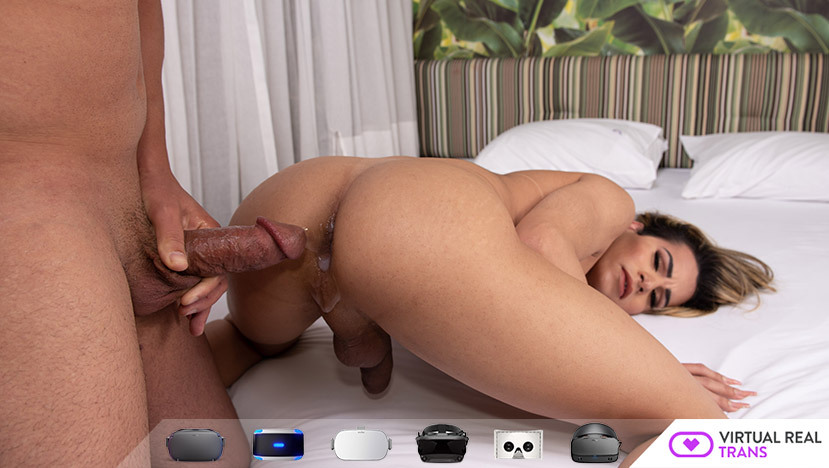 Then join us NOW to watch more Amazing cowgirl in VR Trans service videos! REAL SEX in your Virtual Reality Headset! Oculus Rift S, Oculus Quest, Gear VR, Smartphone Cardboard, HTC Vive, Daydream VR, Mi VR, PSVR…). So have a great time with our latest production for VirtualRealTrans "Before breakfast Part I".
Please don't forget to tell us all your requests and comments! There are very important to us to keep on improving.
Finally discover our different VR XXX websites: VirtualRealPorn, VirtualRealPassion, VirtualRealAmateur, VirtualRealGay the latest  Japanese VR site VirtualRealJapan and the VR Porn game: VRLove