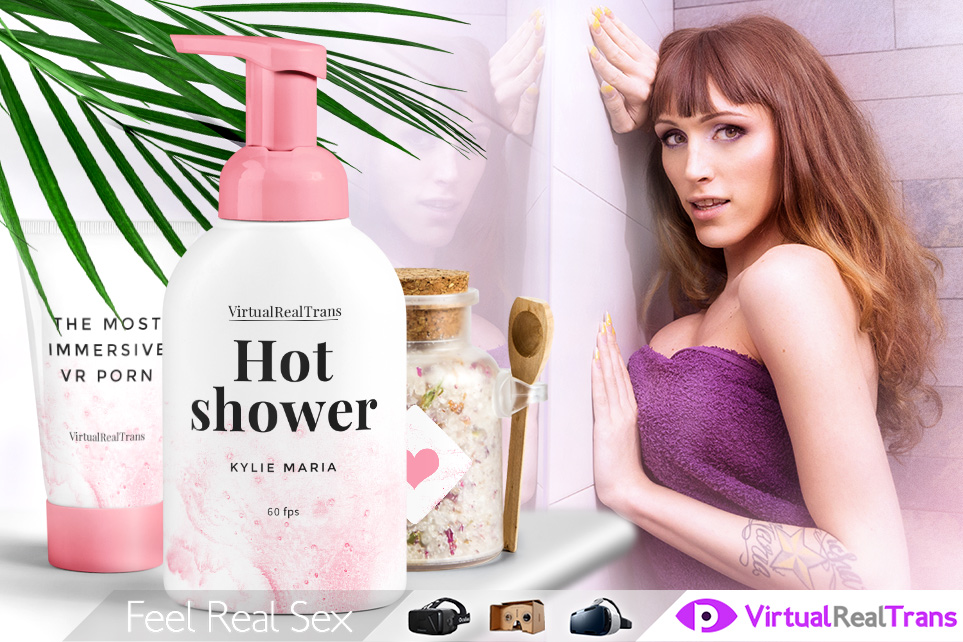 The American TS pornstar Kylie Maria lands in VirtualRealTrans!!
Hi, VR TS Porn fans!
Today we bring you one of the hottest TS in the world, the hot American pornstar Kylie Maria!
So, come on and get your headset to enjoy the busty Kylie. In our new VR Porn scene, this hottie only wants to take a shower, but the thing goes hotter and hotter until she can't stand it anymore and decide to start masturbating. So prepare yourself for the hottest scene you'll see today: she'll play with her cock, get it hard, show her perfect ass to the camera, use the water to massage her huge tits and push her dildo, push it deeply into her tiny ass until she has an explosive orgasm that pour all her body with her hot load. So hurry, go and get your VR headset!, it's time to die of pleasure!
Enjoy this VR porn scene in 180º FOV and our awesome Binaural Sound in your Smartphone Cardboard, Samsung Gear VR or Oculus Rift!
Feel Kylie Maria closer than ever, now in 60 fps!
Help us to create more for you, select quarter or annual option in the registry! Sign up NOW and ENJOY our awesome VR porn videos! REAL SEX in your Virtual Reality Headset! (Oculus Rift, Oculus DK1, Oculus DK2, Samsung Gear VR, Google Cardboard…) VirtualRealTrans's "Hot shower": Kylie Maria in a new VR TS porn scene! … Click here!
Please don't forget to send us all your requests and suggestions!
Enjoy!