Venus Lux, one of the most famous trans in the world, in the sexiest VR Porn scene!
Hi, VR Porn fans!
Merry Christmas and Happy New Year!!
We want to enjoy this holidays with an amazing VR TS porn scene starring one of most awarded transsexual in the world, the incredible Venus Lux.
So, without further ado, we'd proud to present "Road to Venus", a VR solo scene across her perfect asian body. We will start from his hips, to the tiny components of her feet, to her perfect ass and of course, we will end in her hard cock. So, take your headset and some -better, a lot of- tissues. You and Venus Lux have a journey to do, and the trip will end with your huge cum!
Enjoy this VR porn scene in 180º FOV and our awesome Binaural Sound in your Smartphone Cardboard, Samsung Gear VR or Oculus Rift!
"Road to Venus" featurette: with the super-famous TS model Venus Lux!
You can choose paying the normal price for each video (2.95€) or you can choose helping us paying a 9.95€ or 19.95€ contribution. The more you contribute, the more we can make new content!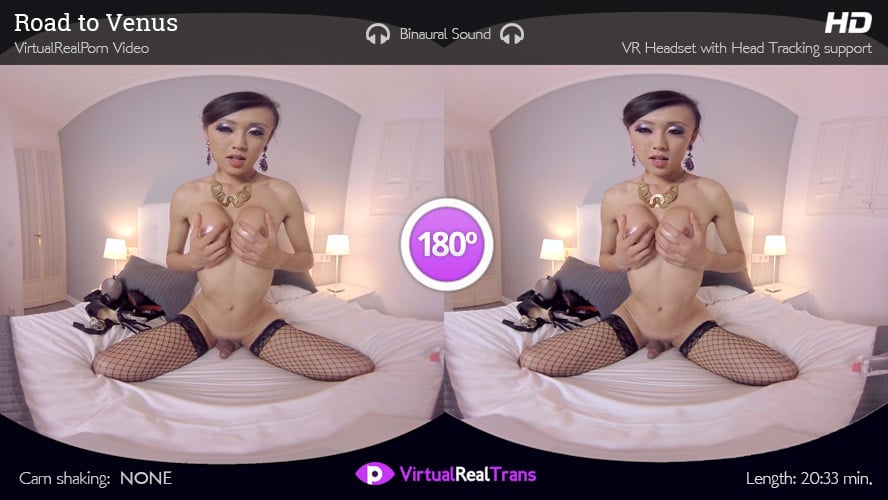 Please don't forget to send us all your requests and suggestions!
Enjoy!