VR Trans blonde Yulia Masakowa celebration
VR Trans blonde Yulia Masakowa celebration. Have a happy birthday in VirtualRealTrans fucking a sexy Russian shemale.
On VirtualRealTrans we never forget birthdays, and today, coincidentally, is yours! Even though you're sad at home, eating a cupcake alone, your celebration will be more than food. And it's waiting for you at your door. Then you'll need your oculusgo and a good internet access. Because sexy Russian Yulia Masakowa is quite hungry for your penis on this VR 180º experience.
Then your date is ready to make you enjoy and adventure in VR Porn. Where she'll let you do anything you want and ask for. But, before anything, this sensual VR Trans blonde in stockings has a surprise for you to open in your bedroom.
Her surprise? Living an anal experience in virtual reality porn. Where your birthday celebration is beyond question… and your cumshot over her boobs too.
And, as you already know, at the end of every party, guests thank the host for inviting them, and this well gifted European will do it by cumming on you.
So enjoy this VR Trans blonde 5K VR Porn scene if you have Oculus Rift, Oculus Go, HTC Vive or Windows Mixed Reality! You can also touch yourself with this real vr porn video in 4K 180º FOV. Also available Smartphone Cardboard, Samsung Gear Vr and PSVR. Don't forget our awesome Binaural Sound and get ready to live the best immersive experience in VR!
VR Trans blonde Yulia Masakowa celebration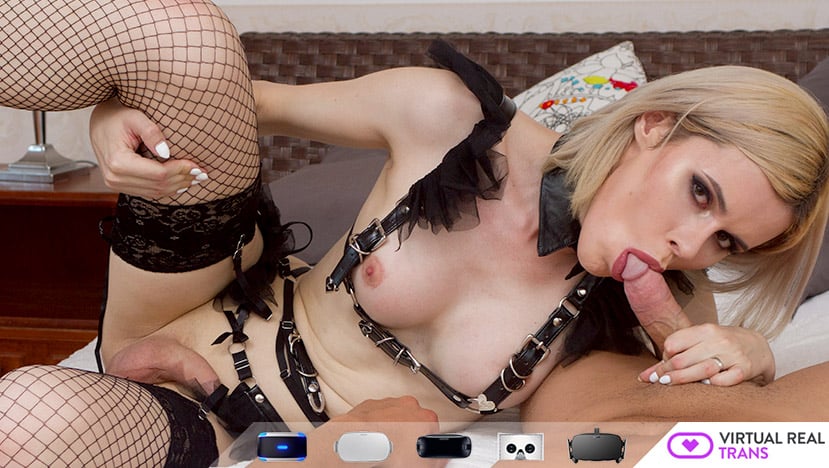 We want to keep creating the most awesome new VR transsexual porn scenes for you: much more videos, with more hot transsexual actresses, in a lot of situations… all the things that will make your dirtiest dreams real in your Oculus Go, Windows Mixed Reality, Oculus Rift, Samsung Gear VR, PSVR, HTC Vive or VR smartphone headset.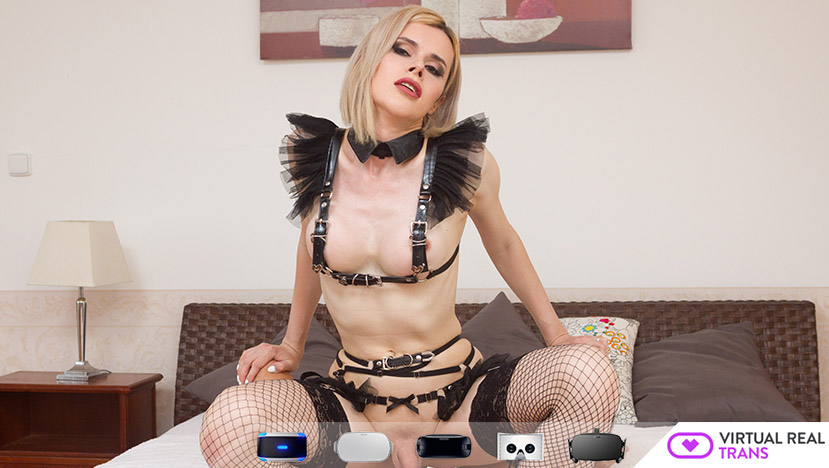 Because we need your help to keep shooting more new original Virtual Reality trans videos for you. So select quarter or annual option in the registry! JOIN US NOW and live unforgettable time with our awesome VR porn videos! More VR Trans blonde inside your Virtual Reality Headset! (Oculus Rift, Oculus GO, Google Daydream, Samsung Gear VR, Google Cardboard, PSVR, HTC Vive…) VirtualRealTrans's "Birthday present". Click here!
Please don't forget to tell us all your requests and comments!
Enjoy!
Finally don't hesitate to check our VR Porn network full off different VR Porn websites like: VirtualRealPorn, VirtualRealPassion, VirtualRealAmateur, VirtualRealGay our awesome latest site VirtualRealJapan and the amazing VR Porn game: VRLove